Komunitas
Mendukung komunitas dimulai dari keterlibatan dan dengan hati-hati mempertimbangkan dampak yang dimiliki, dan nilai sosial bersama yang dapat diciptakan di komunitas, dalam kemitraan dengan klien kami.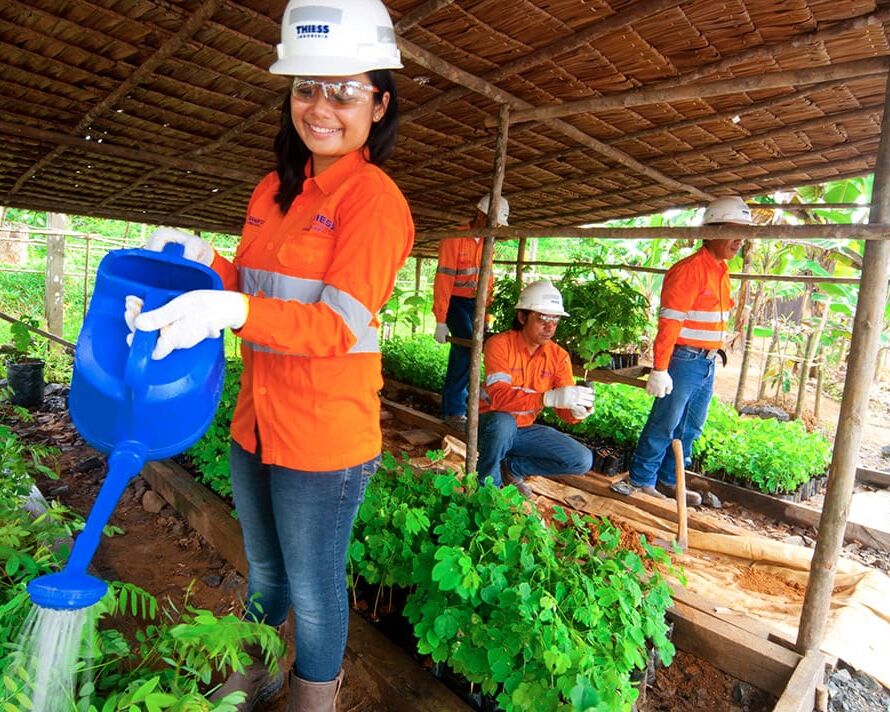 Pendekatan kami didasari oleh Kerangka Kinerja Sosial Thiess yang memungkinkan tim kami bekerja dengan klien dan komunitas lokal untuk membangun pemahaman bersama tentang kebutuhan, kebiasaan, dan persyaratan proyek lokal. Keterlibatan awal dan praktik inklusif membantu membangun hubungan tepercaya dan mendukung hasil proyek yang sukses.
Pengembangan Rencana Partisipasi dan Keterlibatan Lokal yang disesuaikan memungkinkan kami untuk bekerja dengan masyarakat dan mempertimbangkan dampak dan peluang operasional untuk kegiatan keterlibatan, pengadaan lokal, serta kesempatan kerja dan pelatihan untuk menghasilkan manfaat lokal.
Kinerja sosial kami yang kuat berfokus pada keterlibatan pemangku kepentingan yang proaktif, tulus, dan positif yang:
01
Community engagement
Menumbuhkan dialog dua arah yang terbuka, transparan dengan pemangku kepentingan masyarakat
02
Community development
Membangun kapasitas dan meningkatkan peluang bagi pembangunan berkelanjutan
03
Community participation
Menciptakan peluang penuh, adil, dan wajar untuk kemitraan dan partisipasi
#Studi kasus
Thiess continues our 25 Year partnership with Hear and Say Foundation
One in seven Australians is impacted by hearing loss and one to two in 1,000 babies in Australia is born with permanent hearing loss. In response to this, Thiess has been partnering with the Hear and Say Foundation for 25 years and is a regional founding partner of the Hear to Learn School Screening program, which operates across Central Queensland.
This partnership also enables Thiess' Central Queensland employees to support the program when it visits their local communities. Caval Ridge team members Guy Cleaver and Mitchell Freeman visited Coppabella State School as volunteers during the Hear to Learn program in 2022.
General Manager, Mining Queensland Vikesh Magan explained Thiess' focus on aligning corporate partnerships with the needs of communities around our operations and involving our people in this important work.
"Thiess is very proud of our longstanding relationship with Hear and Say. The Hear to Learn Program is so important in identifying later onset hearing loss not captured by the universal screen at birth. Schools across Central Queensland have participated in this important program and I thank all of the Thiess volunteers who take the time to support the students and Hear and Say."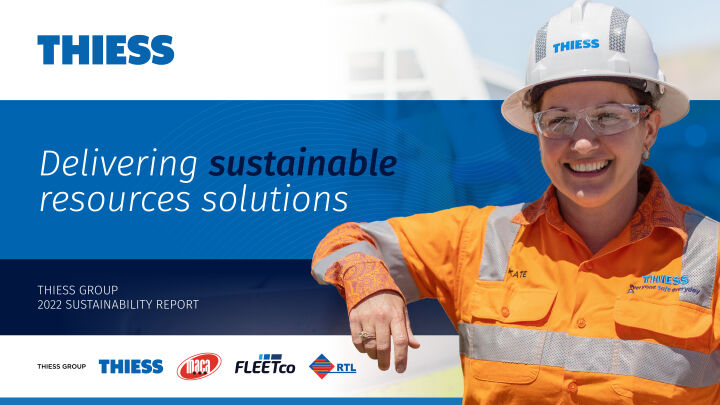 Learn more about the sustainability performance of Thiess and other Thiess Group businesses MACA, Fleetco, and RTL (88% Thiess owned) in the Thiess Group 2022 Sustainability Report.