Communities
Supporting the community starts with engagement and carefully considering the impact we have, and the shared social value we can co-create in the community, in partnership with our clients.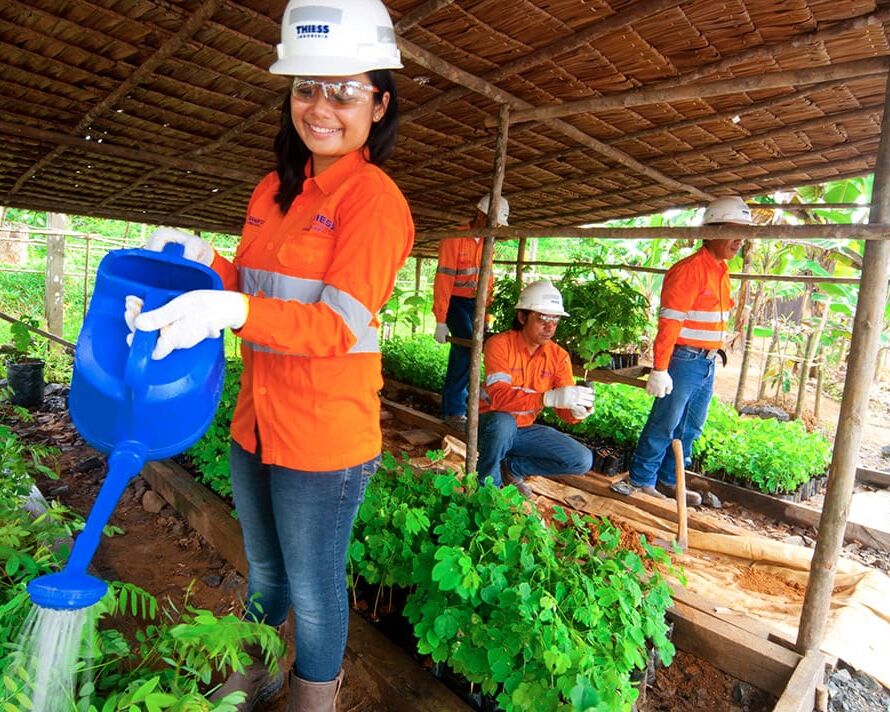 Our strong social performance focuses on proactive, genuine and positive stakeholder engagement that: ​
Fosters open, transparent, two-way dialogue with community stakeholders
Builds capacity and improves opportunities for sustainable development
Creates full, fair and reasonable opportunities for partnership and participation.
Our approach is underpinned by Thiess' Social Performance Framework which enables our teams to work with our clients and local communities to build a shared understanding of local needs, customs and project requirements. Early engagement and inclusive practices help establish trusted relationships and support successful project outcomes.
The development of tailored Local Participation and Engagement Plans enables us to work with the community and consider operational impacts and opportunities for engagement activities, local procurement and employment and training to generate local benefit.
#Case study
Engaging community at Gunung Bara Utama
In Indonesia, our team met with key stakeholders including local community leaders and government representatives to share information and seek feedback on key community issues.
In June 2021, representatives from Gunung Bara Utama (GBU) Coal Mine and Teguh Sinar Abadi (TSA) at Melak met with the Head of the Great Customs of West Kutai, the Chair of the Government, Law and Manpower Commission of the West Kutai Regional House of Representatives, and the Assistant Regent of West Kutai.
The key engagement focus was to build on existing relationships, share updates and consult on community priorities such as employment programs and local employment opportunities, with a particular focus on female trainee opportunities and recruiting people with disabilities.
The community and government leaders provided feedback on local opportunities and challenges and proposed alternative approaches to achieve a better outcome. The Head of Great Customs also participated in the development of the Thiess' Unity in Diversity training package.