Comunidades
El punto de partida es el compromiso y la consideración minuciosa del impacto que tenemos y el valor social compartido que podemos ayudar a crear en la comunidad junto con nuestros clientes.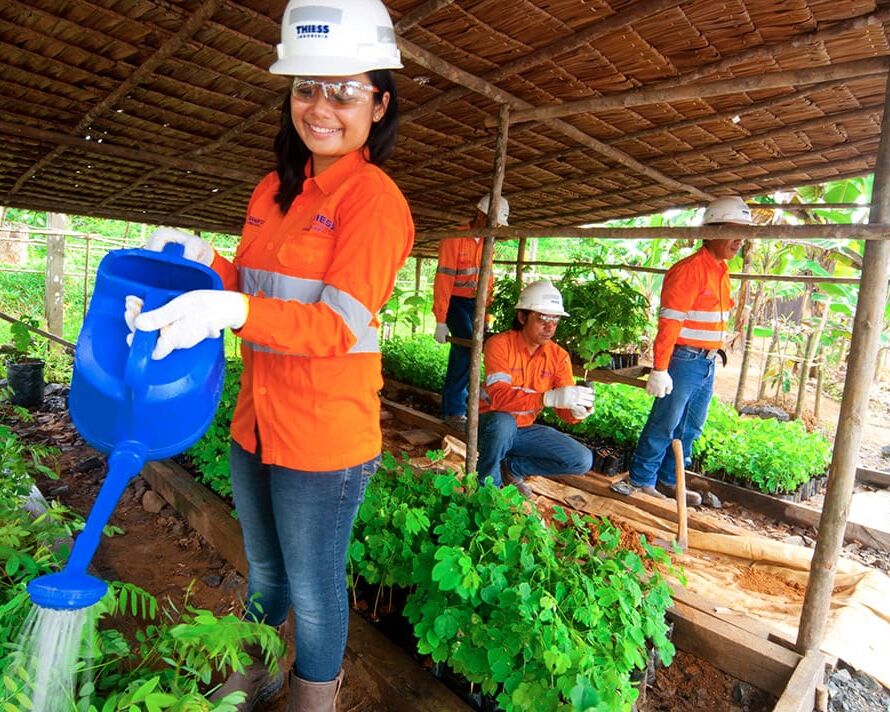 Our approach to social performance and investment
Nuestro enfoque se fundamenta en el Marco de Desempeño Social de Thiess que permite que nuestros equipos trabajen junto con nuestros clientes y comunidades locales para tener un entendimiento compartido de las necesidades y costumbres locales, además de los requerimientos del proyecto. Al estar en comunicación constante y promover prácticas inclusivas podemos establecer relaciones basadas en la confianza y apoyar la obtención de resultados exitosos en los negocios.
A través de la creación de planes específicos de Participación y Compromiso Local, trabajamos con la comunidad y tomamos en cuenta el impacto de las operaciones y las oportunidades de apoyo a la comunidad, empleo local y capacitación para generar beneficios locales.
Nuestro sólido desempeño social se concentra en el compromiso proactivo, genuino y positivo con los grupos de interés para:
01
Community engagement
Promover el diálogo abierto, transparente y bidireccional con los grupos de interés
02
Community development
Desarrollar capacidades y mejorar las oportunidades para el desarrollo sostenible
03
Community participation
Crear oportunidades integrales, justas y razonables para la asociación y participación.
#Caso práctico
Thiess continues our 25 Year partnership with Hear and Say Foundation
One in seven Australians is impacted by hearing loss and one to two in 1,000 babies in Australia is born with permanent hearing loss. In response to this, Thiess has been partnering with the Hear and Say Foundation for 25 years and is a regional founding partner of the Hear to Learn School Screening program, which operates across Central Queensland.
This partnership also enables Thiess' Central Queensland employees to support the program when it visits their local communities. Caval Ridge team members Guy Cleaver and Mitchell Freeman visited Coppabella State School as volunteers during the Hear to Learn program in 2022.
General Manager, Mining Queensland Vikesh Magan explained Thiess' focus on aligning corporate partnerships with the needs of communities around our operations and involving our people in this important work.
"Thiess is very proud of our longstanding relationship with Hear and Say. The Hear to Learn Program is so important in identifying later onset hearing loss not captured by the universal screen at birth. Schools across Central Queensland have participated in this important program and I thank all of the Thiess volunteers who take the time to support the students and Hear and Say."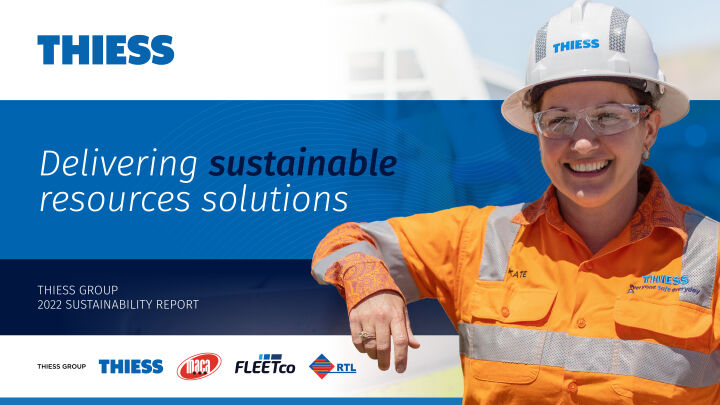 Learn more about the sustainability performance of Thiess and other Thiess Group businesses MACA, Fleetco, and RTL (88% Thiess owned) in the Thiess Group 2022 Sustainability Report.