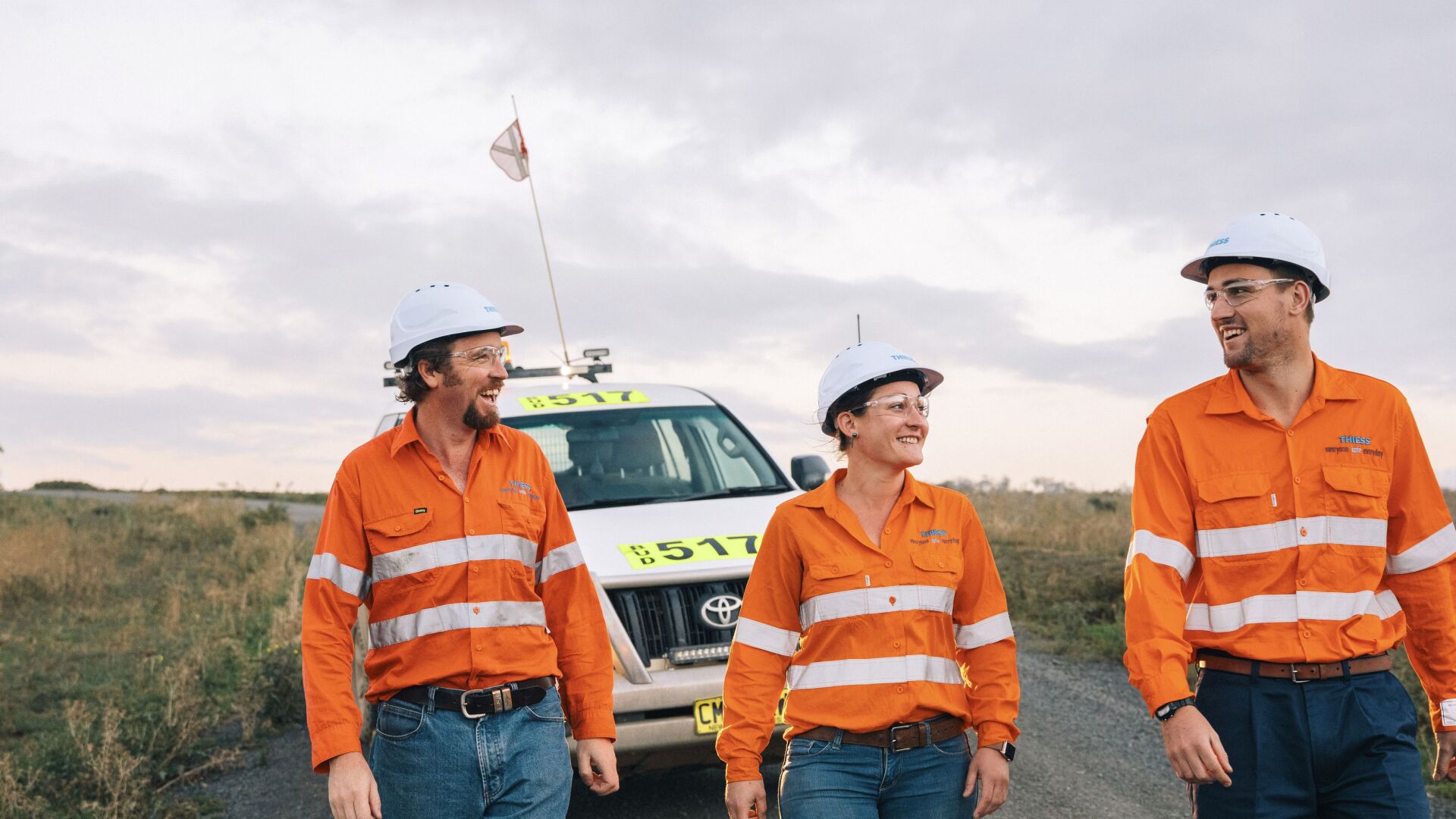 Health, Safety & Wellbeing
We have established and proven systems in place to support our people and provide a safe and healthy workplace.
Our safety vision is everyone safe everyday. Delivering safe and sustainable performance is at the core of how we do business. We are proud of our safety-first culture, driven by leadership, supported by systems, reimagined with innovation and lived by people.
We have established and proven systems in place to support our people and provide a safe and healthy workplace. Our Health & Safety Management System (HSMS) is an integrated set of tools and resources that define how we manage health, safety and security at all levels. It encompasses the values, expectations and requirements defined within Thiess' Health and Safety Policy.
#At Thiess, our safety culture is achieved by:
01
Leading with our Thiess One HSE Culture and Behaviour framework that sets the behaviours we expect from all our people to embed our safety-first culture.
02
Ensuring an effective risk management approach through our Thiess Safety Essentials, non-negotiable critical controls, and core procedures for seven risk activities.
03
Engaging leadership to ensure our people have the skills required to develop and embed a strong HSE culture.
04
Using lead indicators to drive positive performance outcomes, change and improvement.
05
Using lag indicators for compliance reporting and to measure effectiveness.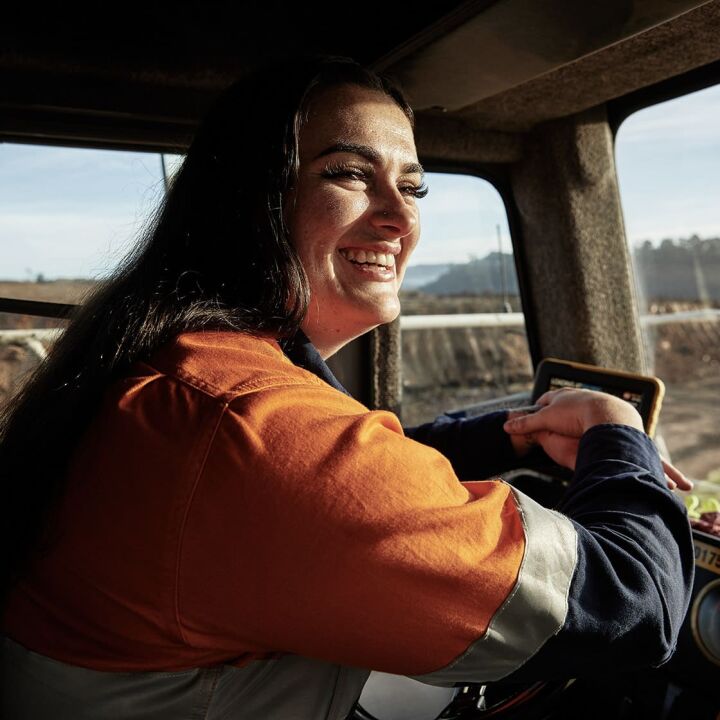 Due to the nature of our operations, Thiess is exposed to a high degree of safety risks. Our lead indicators measure the proactive steps taken in the workplace to minimise risks and prevent incidents from occurring. These indicators allow us to evaluate our systems and processes, strengthen our culture, enhance our performance, and bring about a step-change in how we manage actions, Critical Control Verifications (CCVs) and audits across the business.

In 2021, we expanded the successful Senior Leadership Visit (SLV) Program to our international operations. SLVs provide our senior leaders with the opportunity to visibly and proactively demonstrate their commitment to and accountability for the safe actions and behaviours on our projects that are essential to achieving good safety outcomes. We also implemented a global recognition and reward program, aligned to the One HSE Culture and behaviour framework, aimed at encouraging, recognising and celebrating personnel and projects.
Thiess' Mental Health Framework was developed to create a psychologically safe workplace where mental health and wellbeing are just as important as physical health.
In 2021, we piloted a Peer Support Program with site supervisors at one of our NSW operations. Participants received training and we continued to provide focused support through our Employee Assistance Program (EAP). The program was well-received and will be further rolled out across our business.
#Case study
Innovating for tyre safety
Thiess' Assets Operations team has designed, engineered, and trialled an innovative nylon cleat that will significantly reduce the manual handling risk for the business' tyre fitters and benefit the industry.
When discussions with a wide range of OEMs, industry suppliers and content experts failed to identify a suitable off the shelf solution to manage the risks of handing heavy steel cleats, Tyre Fitter, Mick Allen, and Mechanical Engineer and Tyre Supervisor, Aaron Nicoll, set about designing a light-weight nylon cleat that could be used during the rim fitment process on off-highway mining trucks.
"The nylon cleats, which we believe are an industry first, address the weight and application constraints that create the manual handling risk. The 25-kilogram weight reduction makes an immediate difference in both handling and fitting which improves safety outcomes, reduces the complexity of the task and increases efficiency," Aaron said.
Following a successful trial at the QCoal Northern Hub project, the cleats can be engineered and manufactured to suit other equipment models across Thiess' sites globally and the concept shared with industry.