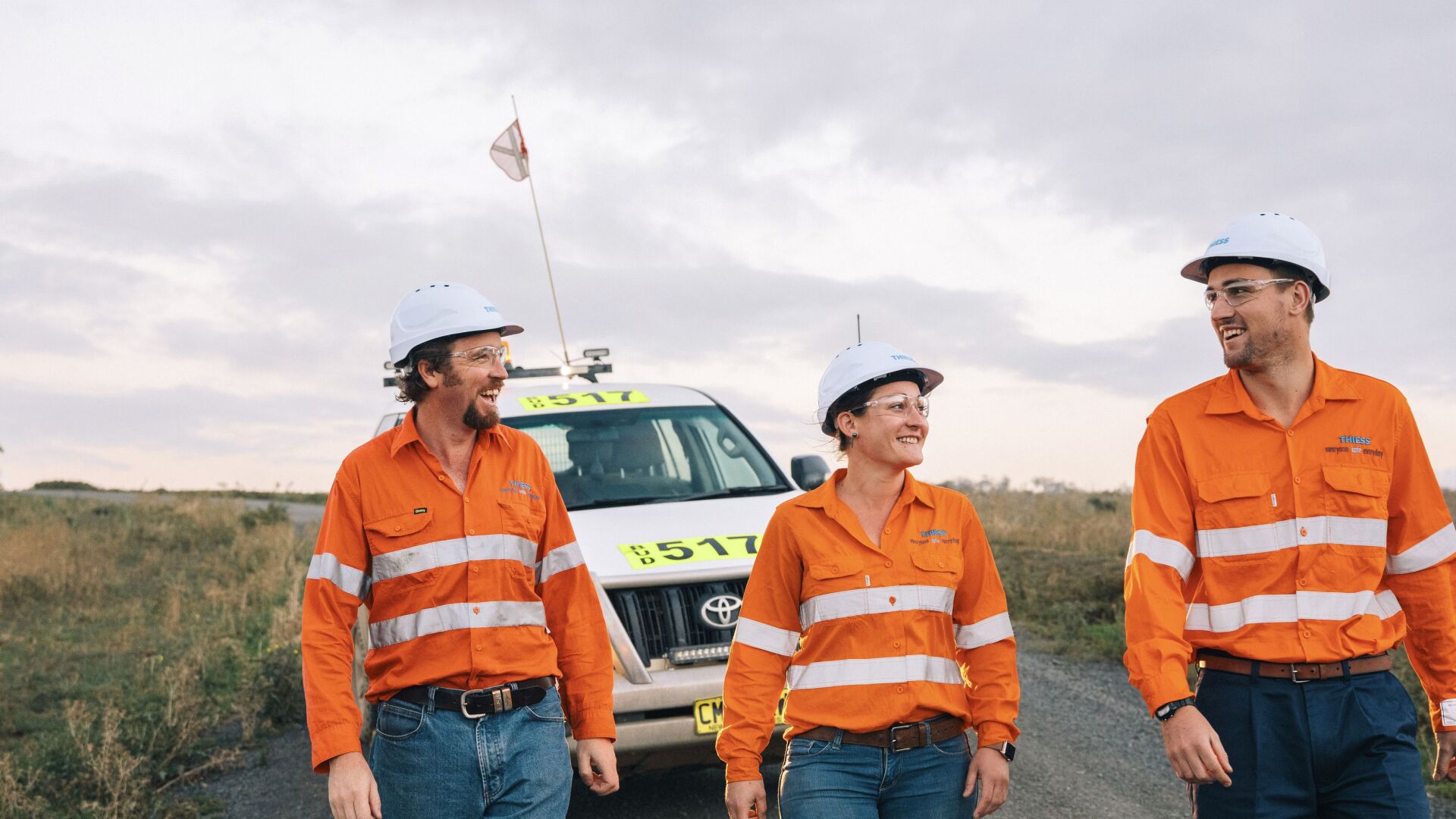 Health, safety & wellbeing
At Thiess, we ensure we keep everyone safe everyday by providing a workplace that's both physically and psychologically safe.
Our safety vision is everyone safe everyday. We are proud of our safety-first culture – driven by leadership, supported by systems, reimagined with innovation and lived by our people.
We have established and proven systems in place to support our people and provide a safe, healthy and respectful workplace. Our Health & Safety Management System (HSMS) is an integrated set of tools and resources that define how we manage physical health, safety and security at all levels.
We achieve physical safety through these actions:
01
Lead with our Thiess One HSE Culture and Behaviour framework that sets the behaviours we expect from all our people to embed our safety-first culture.
02
Ensure an effective risk management approach through our Thiess Safety Essentials, non-negotiable critical controls, and core procedures for seven risk activities.
03
Provide engaging leadership to ensure our people have the skills required to develop and embed a strong HSE culture.
04
Use lead indicators to drive positive performance outcomes, change and improvement.
05
Use lag indicators for compliance reporting and to measure effectiveness.
At Thiess, our vision everyone safe everyday isn't just about physical safety, it's about the whole person. It includes the mental health and wellbeing of all of our people. We want our people to feel safe, respected, valued and able to speak up for themselves and their teammates.
In line with this, Thiess has responded decisively to the Human Rights Commission's Respect@Work Report, which details the prevalence of bullying, discrimination and sexual harassment across the mining and resources sector.
We're building psychologically safe and respectful workplaces through these actions:
01
Implement our new Healthy, Safe and Respectful Workplace Policy, which replaces the Health and Safety Policy. This reaffirms Thiess' commitment to supporting the health, safety and psychological wellbeing of every person, and addresses harassment, bullying and discrimination with the same priority and resources as other health and safety risks.
02
Establish a Respectful Workplace Taskforce to leverage the Thiess One HSE Culture framework to embed respectful workplace values into the way we work together. 
03
Implement our Mental Health Roadmap, which guides our people through the different stages of mental health support provision – from benchmarking to awareness and education through to transformation.
04
Deliver mental health training for peer supporters across the business.
#Case study
Thiess established our Respectful Workplace Taskforce in May 2022, to instill respectful workplace values and behaviours into our company culture, and empower our leaders and people to create and maintain healthy, safe and respectful workplaces.
Key actions already underway include:

alignment with the Thiess One HSE Culture and Behaviour Framework
reviewing relevant policies and guidelines including recruitment procedures, site requirements including lighting and facility availability, and procedures to ensure the independent conduct of investigations
delivering education and awareness through the 'Living Our Values' training program
tracking, reporting and communicating respectful workplace incidents alongside other key performance indicators
In 2023, Thiess will focus on developing and implementing a Respectful Workplace Standard to mandate the way that Thiess manages and achieves a respectful workplace for all our people. The standard will cover recruitment procedures, standards of behaviour to eliminate bullying, harassment and discrimination, physical site requirements and independent complaints and investigation handling processes.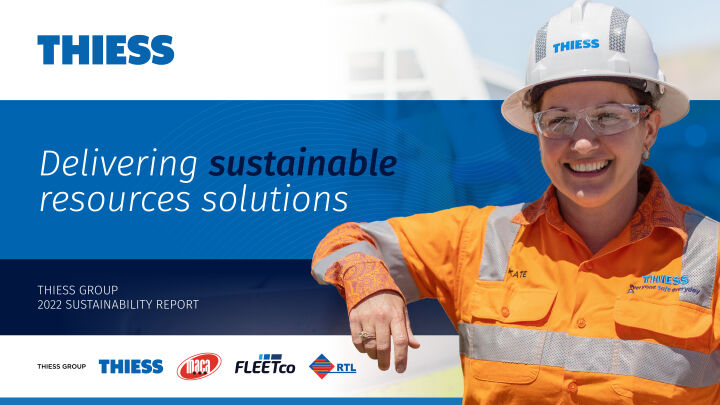 Learn more about the sustainability performance of Thiess and other Thiess Group businesses MACA, Fleetco, and RTL (88% Thiess owned) in the Thiess Group 2022 Sustainability Report.