Thiess Operator Melissa is proving age is no barrier to achieving her dream job
At the ripe young age of 50 (and some), Melissa O'Brien decided to step out of her comfort zone and join the Thiess team at Peak Downs mine as a new-to-industry operator. Today, she is an integral part of our project team developing an enviable skillset and forging a new career in mining.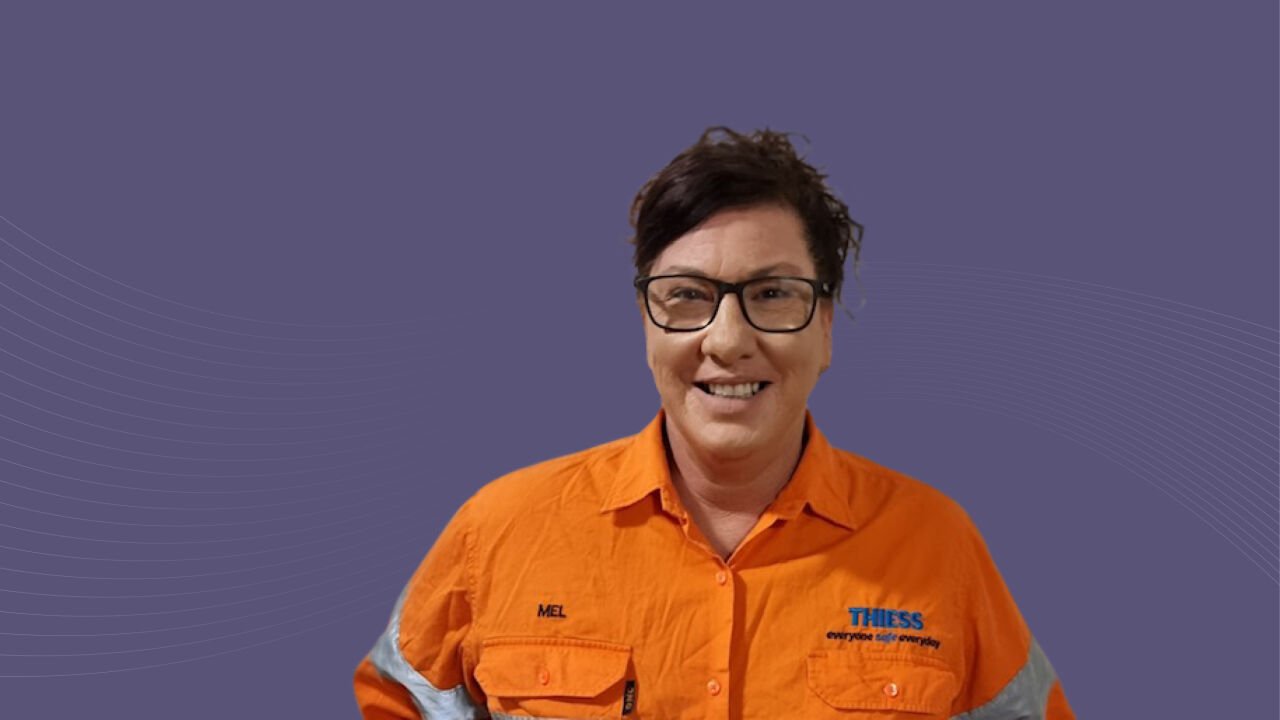 What do you do for Thiess each day?
I started as a trainee truck operator at Peak Downs three years ago. Now, I am also passed out as a Loader Operator. To be recognised and given the opportunity to grow and expand your knowledge and skills is one of the things I love about working with Thiess.

Both roles are critical to our operations here at Peak Downs. They contribute to meeting our goals and targets as well as ensuring a safe working environment for all.

To be successful in either role you have to be a strong team player, open and adaptable – with a willingness to learn.

Why is your team a 'team of the best'?

I consider my Peak Downs team family. We look out for each other every day. Ensuring a safe working environment for each other is our top priority.

What have you learnt during your time with Thiess?

One of the biggest lessons I've learnt working at Thiess is to believe in myself. My decision to change careers later in life has been rewarded with opportunities to grow personally and professionally. I've become more patient and learnt how to adapt to the environment around me.

What advice would you give someone looking to join the industry and Thiess?

Just do it! You're never too old to make a change, and it could just be the best decision you ever make.

What did you want to be when you grew up?

A marine biologist.

Who inspires you? Who is your role model and why?

American author and disability rights advocate Helen Keller who lost both her sight and hearing after a childhood illness.

In her words – "Life is either a daring adventure, or nothing at all." – so, live it!

Join Melissa and our teams at Peak Downs. Thiess is hiring for a range of roles including Operators, Diesel Fitters and more. Visit thiess.com/careers to join our world class team today.