Thiess enters Indonesian nickel industry with IDR1.3 trillion (A$125 million) contract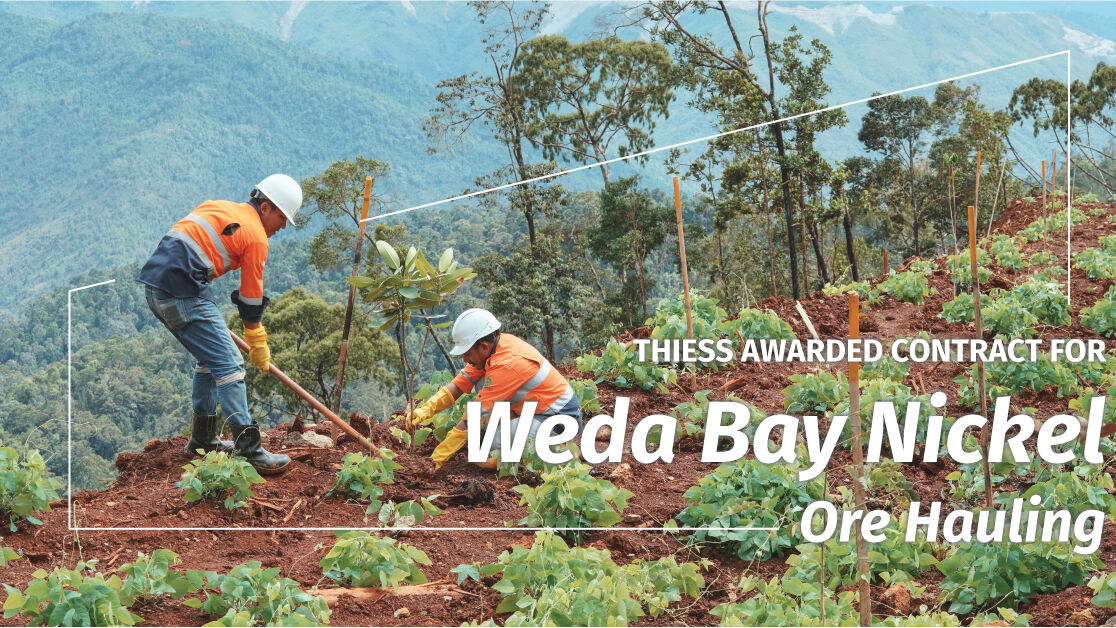 Thiess is pleased to announce that it has secured a four-year ore hauling contract with Weda Bay Nickel, the largest nickel player on Halmahera Island, North Maluku, Indonesia.
The contract, valued at around IDR1.3 trillion (A$125 million), will commence in May 2023 and run for 48 months. Thiess' scope of works includes ore loading, hauling and stockpile maintenance.
Thiess Executive Chair & CEO Michael Wright said: "We are very excited to embark on this new partnership with Weda Bay Nickel and to contribute to the growth of Indonesia's thriving nickel industry, a metal critical to enabling the global energy transition. Sustainability is a top priority for Thiess, and we are committed to making a real difference to the sustainability of our clients' operations.
"This is our first nickel operation in Indonesia, and demonstrates our ability to execute against our diversification strategy. Our team is looking forward to working with Weda Bay Nickel to create a mutually-beneficial and sustainable operation."
Thiess Group Executive – Asia Cluny Randell said: "We are thrilled to have the opportunity to join the nickel industry in Indonesia and to partner with Weda Bay Nickel.
"We are dedicated to building strong relationships with the local community in Halmahera and to working together to create a positive impact. We see this partnership with Weda Bay Nickel as the beginning of a long and successful journey in the region."
As part of Thiess' ongoing commitment to sustainable mining, the company will deploy new Euro 5 Emission Standard trucks to reduce emissions from its mining services.
Thiess will also establish a safe, diverse and inclusive workplace through initiatives such as fatigue monitoring technology on all ore haulers, and expanding its female operator training program for local women interested in joining the mining industry.