Get to know Widhi - Thiess paramedic at GBU
For Widhi Suryo Wuriyanto, our Paramedic at GBU, helping others has always been his passion. Engaging with people and being involved in highly dynamic situations has driven Widhi to become a Site Paramedic.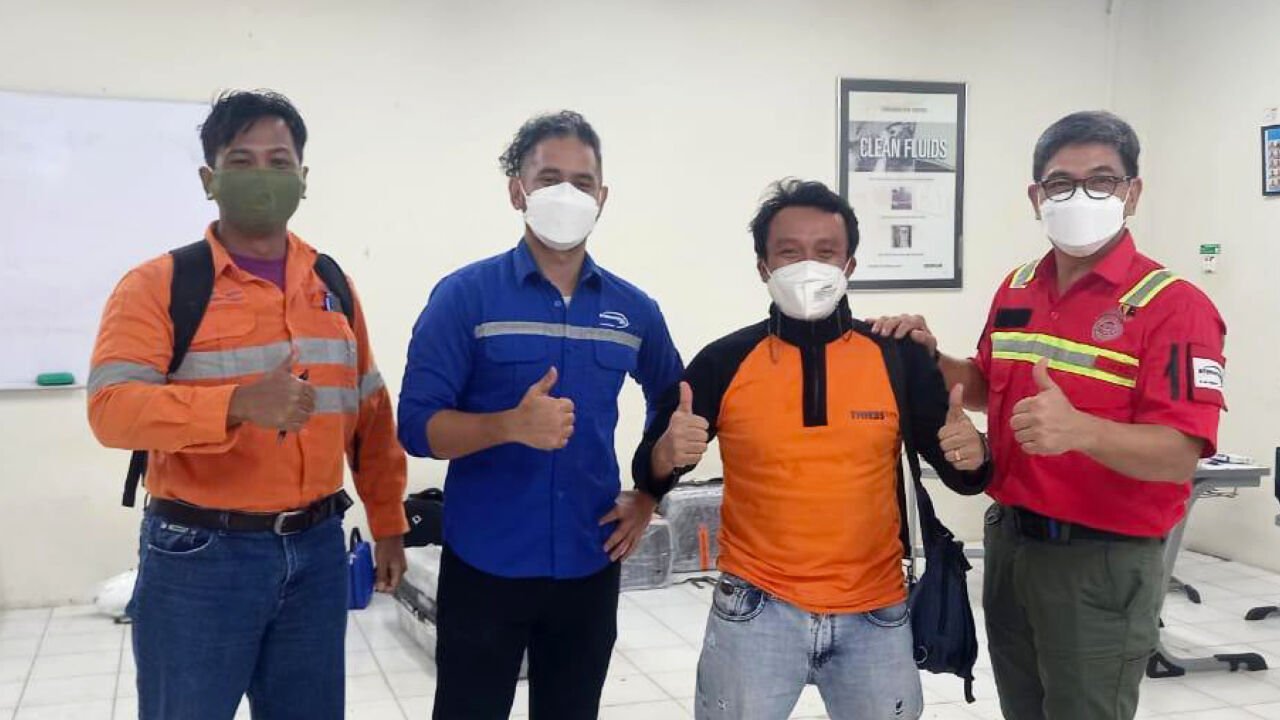 Joining Thiess in 2019, Widhi experienced extremely challenging times as the COVID-19 pandemic spread to the West Kutai region in Indonesia where the GBU site is located.
Widhi shares his story.
Describe the conditions when COVID-19 began to spread in the West Kutai area?
Our Thiess projects had anticipated the virus entering the region. Our working roster was adjusted to include days of quarantine and to cater for various travel restrictions set by the government, which forced many of our colleagues to extend their rosters considerably on-site. As a paramedic, my tasks increased to meet protocols and regulations in place from the Indonesia Government.
Although there were limitations to our mining operations, we adapted the best we could to adhere to restrictions and protocols. Long working rosters caused stress for our employees, with some even staying on site for up to 12 weeks in a row.
Tell us the situation when the first confirmed COVID-19 case occurred on site.
One of our employees tested positive for COVID-19 in June 2020, even though they were asymptomatic.
We had regular site inspections to ensure we were following strict guidelines set by the government and authorities to handle positive cases.
What was the most challenging moment as a paramedic during the pandemic?
Aside from maintaining regular coordination with the relevant authorities, it was challenging to connect with employees in remote locations in the Kutai Barat region. At times, we struggled to communicate with these employees, and deliver medicines and other support they needed with very limited public health facilitates.
Tell us about the most memorable moments during those times?
The most memorable was the second wave of COVID-19 that hit Indonesia in July – August 2021.
There were around 130 active cases however, inpatient facilities, medicines, and oxygen tanks were scarce. As the only paramedic on duty at the time, I had to pick up unwell employees at remote locations and drop them off for treatment at the hospital. One unforgettable night, I travelled 2 hours in the middle of the night to pick up an employee who had shortness of breath to drop them off at the hospital, and as soon as I arrived, I had to leave immediately to pick up another.
Our warehouse team at GBU was extremely helpful, sourcing a sufficient supply of oxygen tanks and getting access to inpatient rooms for our employees who were in critical condition. We also rented two hotels with 30 rooms to house employees with a suspected COVID-19 case to prevent the spread of the virus.
What was your mental condition at that time, how did you take care of yourself through that period?
It took a toll on my mental health. I will never forget losing our first college at GBU, and the death toll continued to increase from there. We even lost four colleagues in one week. On the other hand, it was rewarding to see the employees I had driven to the hospital make a full recovery.
How are vaccinations being implemented at the GBU site?
The vaccination program is going well at GBU. Our employees are very happy with the Gotong Royong (Mutual) Vaccination program offered by Thiess, particularly when the government vaccination program had not yet reached the West Kutai area.
What do you expect from your colleagues regarding COVID-19 going forward?
Be honest and report if you are feeling unwell and please do not come to work. Contract tracing is the best way to prevent the spread of the virus on our projects and can only be done with the cooperation of our employees.
Where do you see yourself in the next few years?
I hope to continue to progress my career at Thiess.
How do you spend your days off?
While on leave, I return home to Bandung in West Java to spend time with my wife who works as a pharmacist.
Describe yourself in three words.
By the rule, hard worker, and a learner.