365-days incident-free at Satui Port Indonesia
Congratulations to our Thiess team at Satui Port in Indonesia for their recent and incredible safety milestone of 365 days incident free.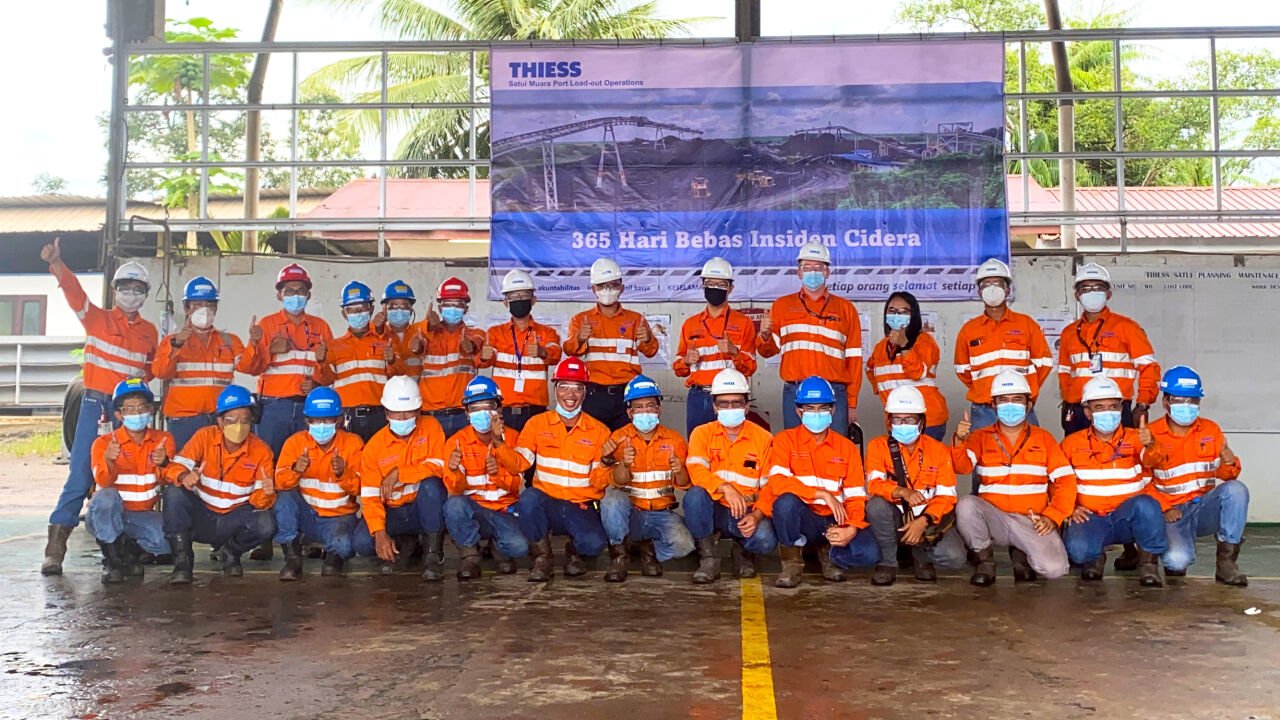 The achievement is a result of the team's commitment to proactive safety leadership, with team members actively reporting TAHAN, and undertaking disciplined hazard and fatigue condition reporting.
The team achievement can be attributed to their application of Thiess' One HSE Culture and behaviour framework which enables and empowers all team members to speak up and act if they see something unsafe.
The behaviour framework details the behaviours we need to develop a strong Thiess safety culture and ensure everyone safe everyday.
Mining Operations Manager, Haldane Morris, said it's been a great achievement from the Satui Port team.
"It's a great achievement from our Satui Port team that demonstrates the team's care for each other, and we look to continue this strong safety performance for the next 12 months," Haldane said.