Thiess provides disaster relief for Mt Semeru eruption survivors
When Mount Semeru erupted in Indonesia, our Emergency Response Teams put their response skills into action over the following weeks, providing valuable on the ground support for impacted communities.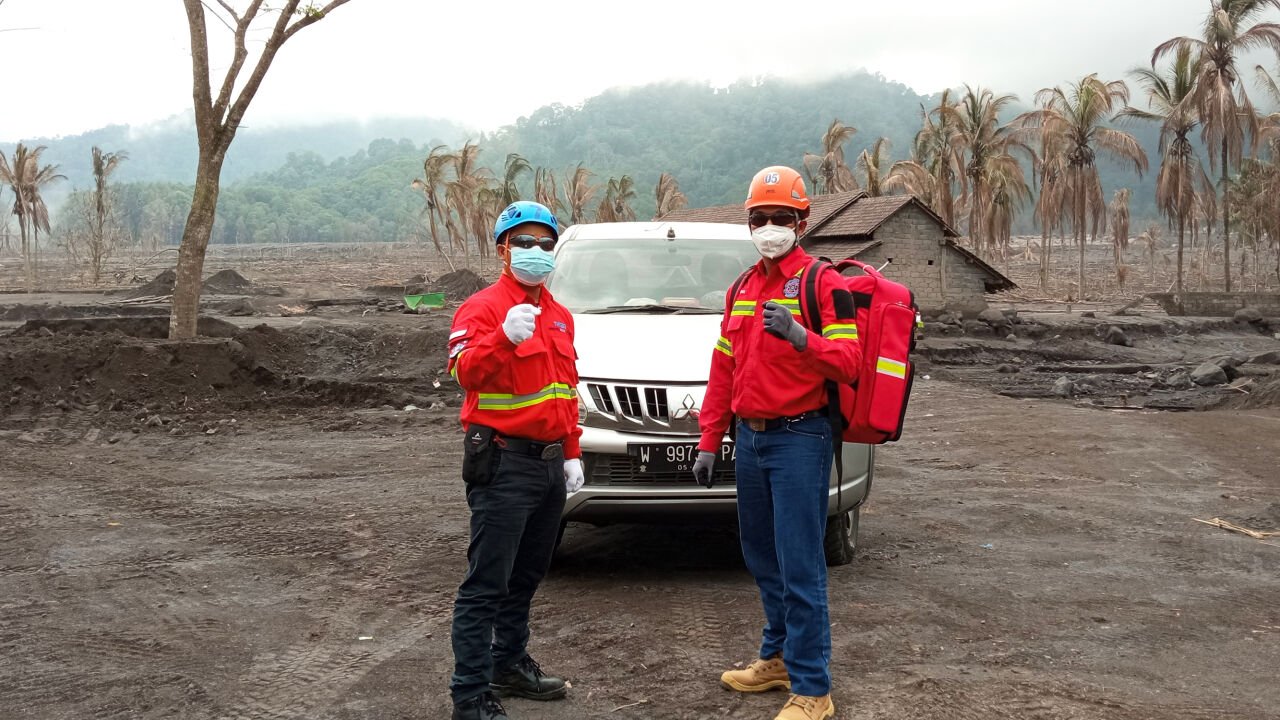 Our Thiess team supported with:
Medical assistance for the displaced refugees
Trauma healing for the displaced children
Construction of temporary shelter for refugees.
Thiess also donated drinking water, non-perishable food, COVID-19 medical supplies, and other supplies.
Thiess teammates, Pak Ardhani, CAT 777 Excavator Operator and Pak Syamsul, CAT 785 Truck Operator, share their reflections on their experience helping the people of Lumajang following the devastating eruption.
Both Syamsul and Ardhani feel grateful for the opportunity to represent Thiess and support those who were affected by the disaster in the community
"Syamsul and I were involved in the search and rescue mission after the eruption," Adhani said.
"When I trained to be a part of the Thiess Emergency Response team, I never imagined I would be on the ground providing such an important service.
"I am thankful to be able to give back to the people of Lumajang."
About the Mount Semeru
Mount Semeru is an active volcano located in East Java, Indonesia – it's the tallest and most active volcano on the Indonesian island of Java.
In December last year, Mount Semeru erupted, causing more than 7,000 people to evacuate with around 43 reported fatalities. It also caused severe damage to infrastructure in nearby villages.
The local Government of Lumajang declared a 30-day emergency response period and called on businesses in the Indonesia to help provide relief assistance to the affected people.
Thiess Emergency response
Each of our projects in Indonesia has an Emergency Response team that receive training every three months to prepare them for disaster response. Contributing these skills to the communities where we live and work is one way that Thiess gives back and creates lasting value.