Environment
We're committed to minimising our environmental footprint and aspire to be industry leaders in environmental management.
We do this by identifying and proactively managing environmental risks and exploring opportunities to create lasting value. And we work closely with our clients and stakeholders to minimise the impact of our operations and supply chain on the environment and local communities.
Our team's commitment to minimise our environmental footprint extends throughout our supply chain and innovating waste streams to value. Our One HSE Culture and behaviour framework empowers each of our employees to take personal leadership in environmental management and strive for continual improvement and industry best-practice. Our approach is also supported by environmental education and training programs, including our global online environmental induction and due diligence modules.
Explore our approach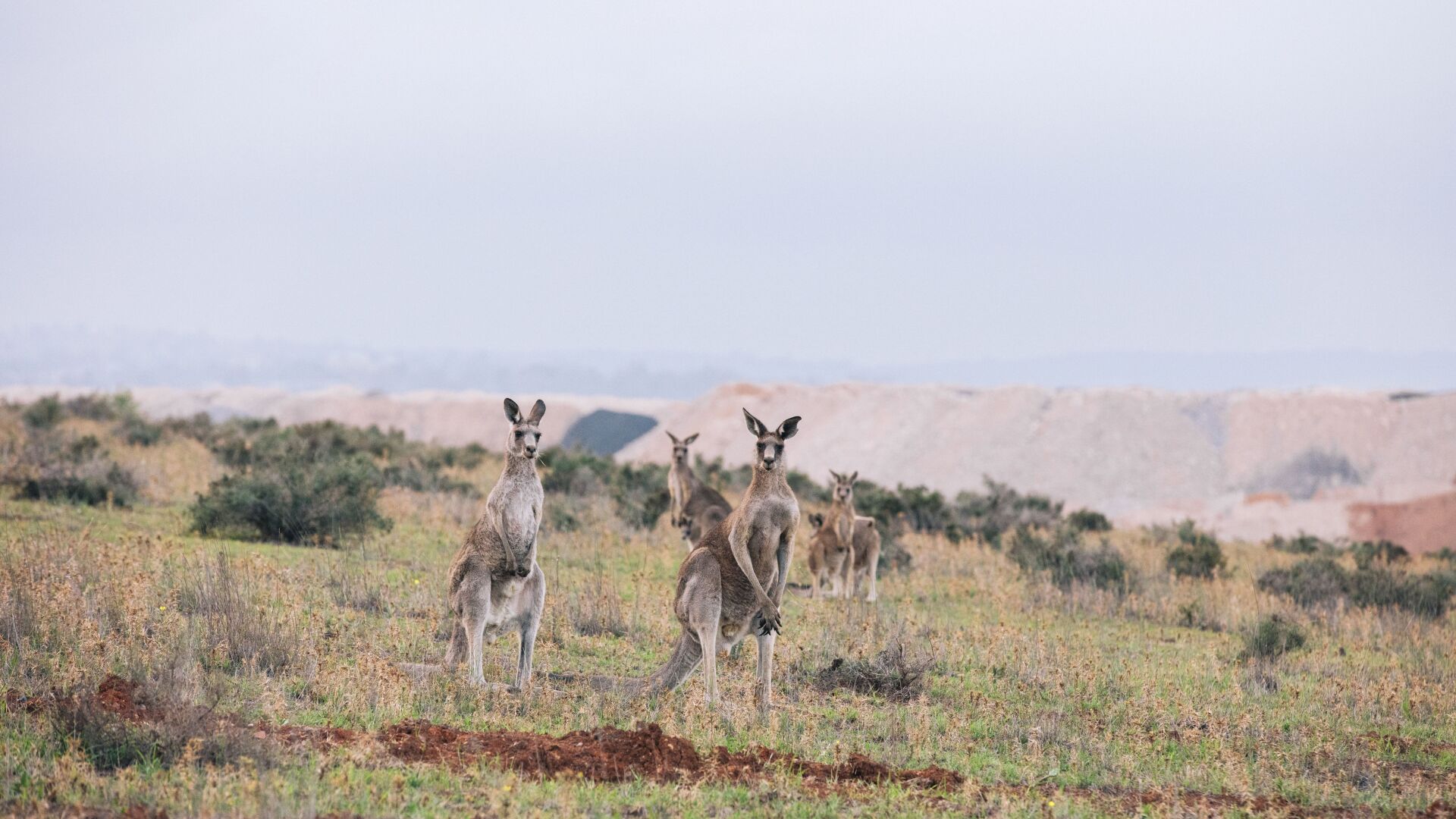 #Thiess has a strong track record in responsible environmental management.
This is delivered through strong collaboration between our environmental, technical and mine planning, assets and operational teams.
#Responsible environment management
We service several projects that are in close proximity to neighbouring landholders and local communities. Our careful planning, disciplined operational execution and comprehensive monitoring combine to ensure dust, noise and blasting emission impacts are minimised.
Thiess' proven environmental technology and management systems use near-real and real-time data, integrated into our GIS systems, allowing for rapid operational responses to community feedback or emerging data trends. Our approach is underpinned by a relentless focus on environmental risk and compliance management, and a stringent environmental incident reporting ethos to ensure all incidents are reported, investigated and effectively managed.
Our global Environmental Policy demonstrates our commitment to always respect the environment where we live and work.
Thiess implements an ISO14001 certified Environmental Management System (EMS) to ensure consistency in how we plan, implement and review activities to achieve agreed environmental objectives. All projects are required to implement a site-specific Environmental Management Plan (EMP) to ensure EMS compliance and continuous improvement of our environmental performance.
Rehabilitation and biodiversity
We prioritise responsible land management practices at our operations every day. We do this by minimising disturbances to land, waterways and biodiversity, protecting topsoil resources and rehabilitating mined land as soon as possible.

We undertake rehabilitation in partnership with our clients, ensuring their projects meet regulatory and stakeholder conditions and strict quality assurance requirements.
Water
Thiess operates across varied climates and locations. Wherever we operate, we aim to reduce our reliance and impact on water resources.

Whether it's low rainfall areas and water stressed regions, such as the Antofagasta region in Chile, or high rainfall regions, such as Indonesia, we prioritise effective water management practices. We adopt practical site-specific solutions to manage on-site water, ensure adequate water infrastructure and protect clean water resources, paying particular attention to water sources that support communities and sensitive ecosystems.
Waste
Thiess looks for innovative ways to reduce and reuse waste, increase recycling and derive value from the water we generate while providing mining services to our clients.