Corporate governance
Corporate governance is a critical pillar of Thiess' operations. Our governance framework creates the structure needed to provide accountability, as well as oversight and guidance.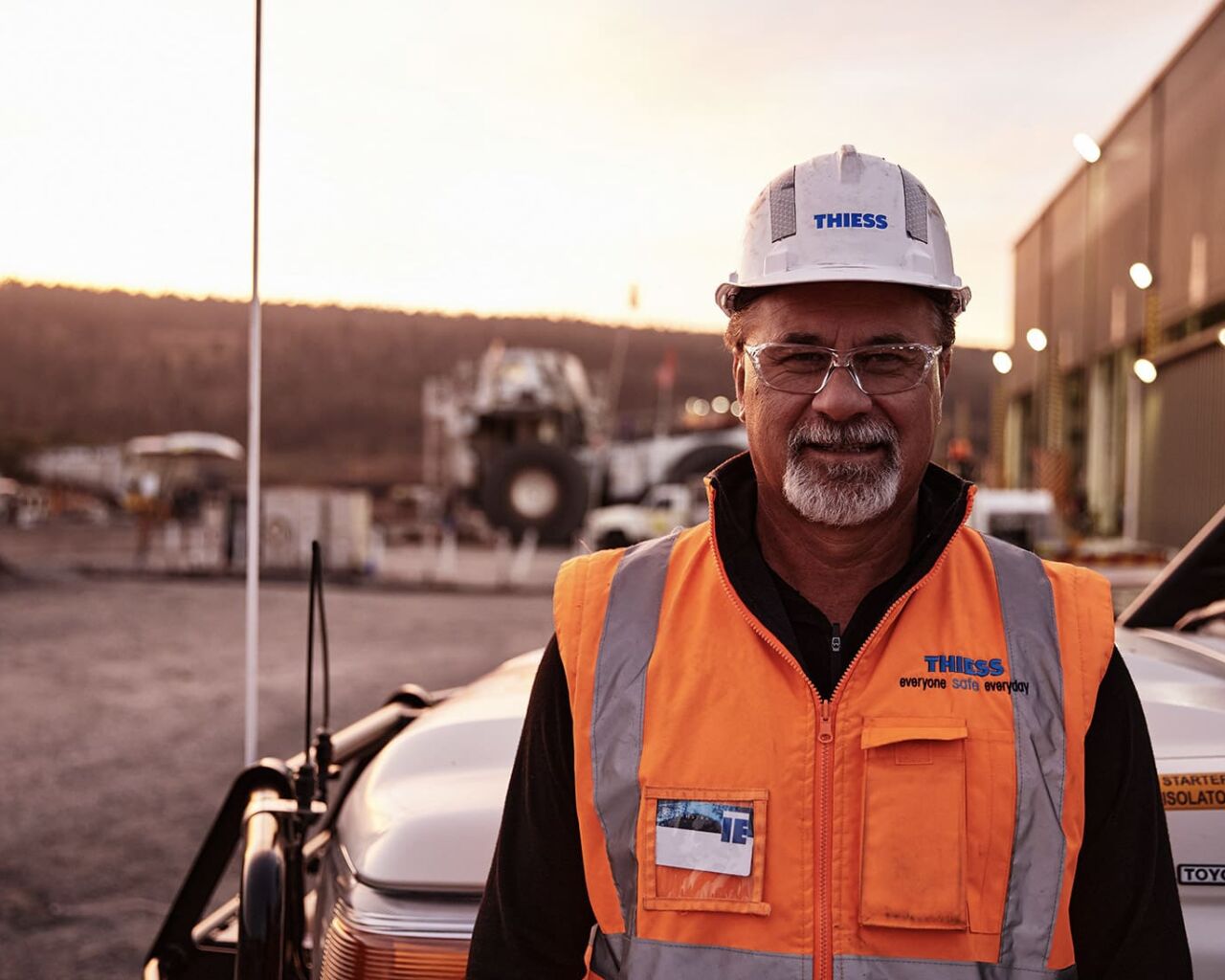 Thiess' financial objectives and corporate governance guidelines are established through our shareholders. These guidelines are an essential part of building confidence and maintaining solid relationships with our clients, stakeholders and staff. They are the key to our continued growth and success.
View our leadership team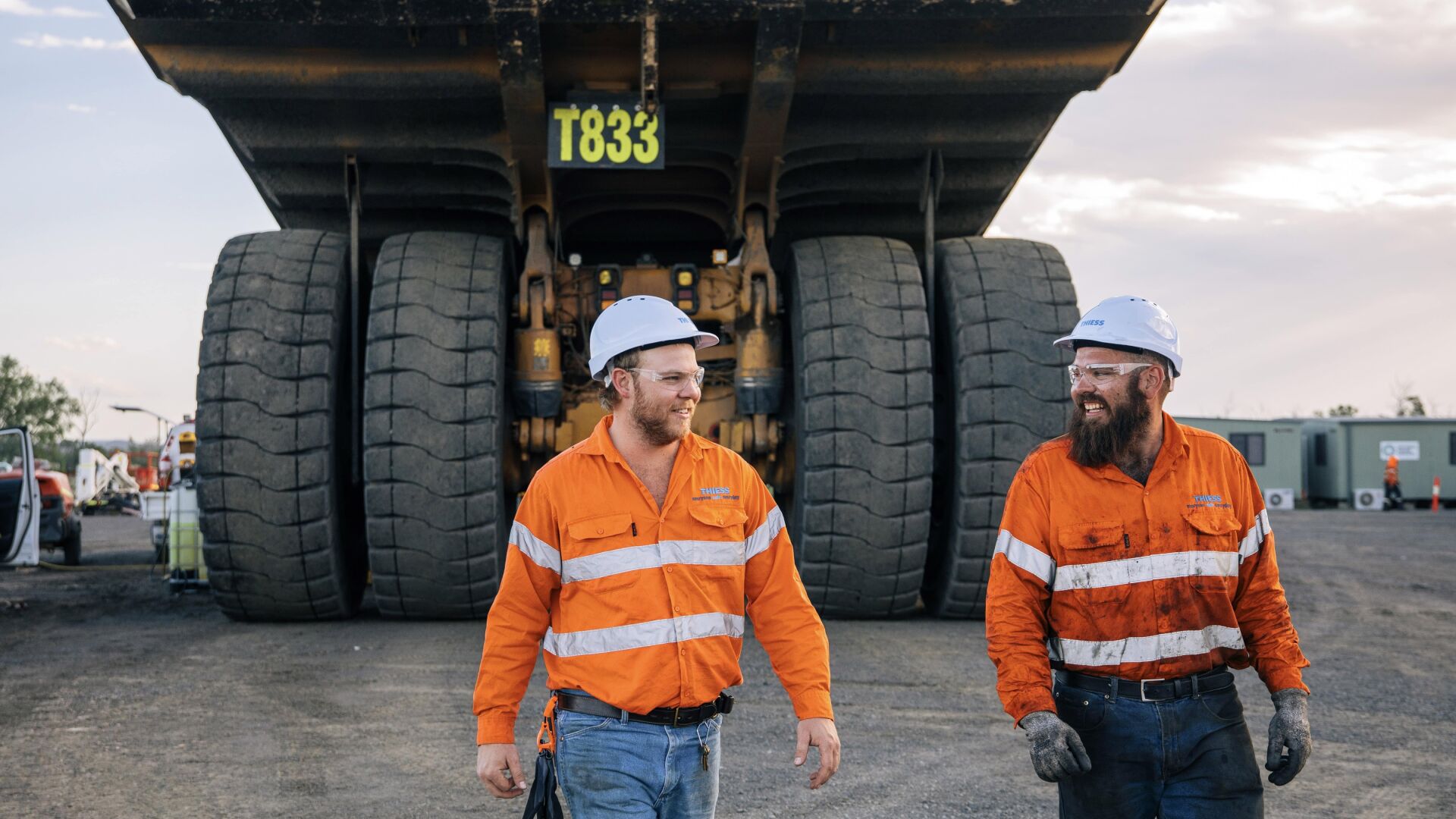 #Our Code of Conduct sets out the standards of behaviour we expect from all of our people. It formalises the good principles and practices that already guide our decision making, and provides a consistent roadmap.
We encourage our employees, sub-contractors and partners to voice their concerns should they come across potentially unethical practices.
People who speak up in good faith will be supported by Thiess for doing the right thing. In some circumstances, people will prefer to speak to someone other than their manager about their ethical questions or concerns.
The Thiess Ethics Line provides another way for our employees, sub-contractors and partners to raise issues and have them investigated and remain anonymous should they wish to. Our employees, sub-contractors and partners are encouraged to contact the Ethics Line if they are concerned that something doesn't add up.
Australia
1300 844 377 (Free call)
Indonesia
0800 1 844 377 (Free call)
USA
+1 970 486 1122 (Free call)
Chile
+56 232 201 012 (Free call)
Mongolia
+61 3 9811 3261 (Reverse charges)
India
+61 3 9811 3261 (Reverse charges)
The Whistleblower Policy outlines how we manage whistleblower disclosures. The objectives of this policy are to provide clarity on how we support whistleblowers so they know how to raise concerns and are aware of their rights and obligations, including the right to remain anonymous; and feel safe in speaking up and raising concerns, free from detriment, retaliation or victimisation.
Our Modern Slavery Policy describes how we identify, mitigate and prevent the risk of modern slavery, and remedy any impacts which may occur.
Anti-Bribery and Corruption Policy
Our Anti-Bribery and Corruption Policy details our commitment to prevent, detect and implement initiatives to eliminate bribery and corruption.
Our Privacy Policy demonstrates and articulates Thiess' commitment to and prioritisation of the fair and lawful treatment of personal information.
#Board Committee Charters
Under Thiess' new Board, the following committees have been formed: Tender Risk Review, Remuneration & Nomination, Audit & Risk and Sustainability, Safety & Compliance Committee.
Explore our Board of Directors
Tender Risk Review Committee
Reviews new work opportunities and significant contract variations extensions, including sustainability risks and opportunities.
Remuneration & Nomination Committee
Provides recommendations on employee remuneration and decisions on the Executive and Director appointment and remuneration.
Audit & Risk Committee
Supports the Board to fulfil responsibilities in relation to financial control systems, financial reporting, tax, internal audits and enterprise risk management.
Safety, Sustainability & Compliance Committee
Assists the Board on material sustainability issues, including environment, climate change, health and safety, people, diversity and inclusion, community and social performance, ethics, compliance, corporate governance and cyber security.