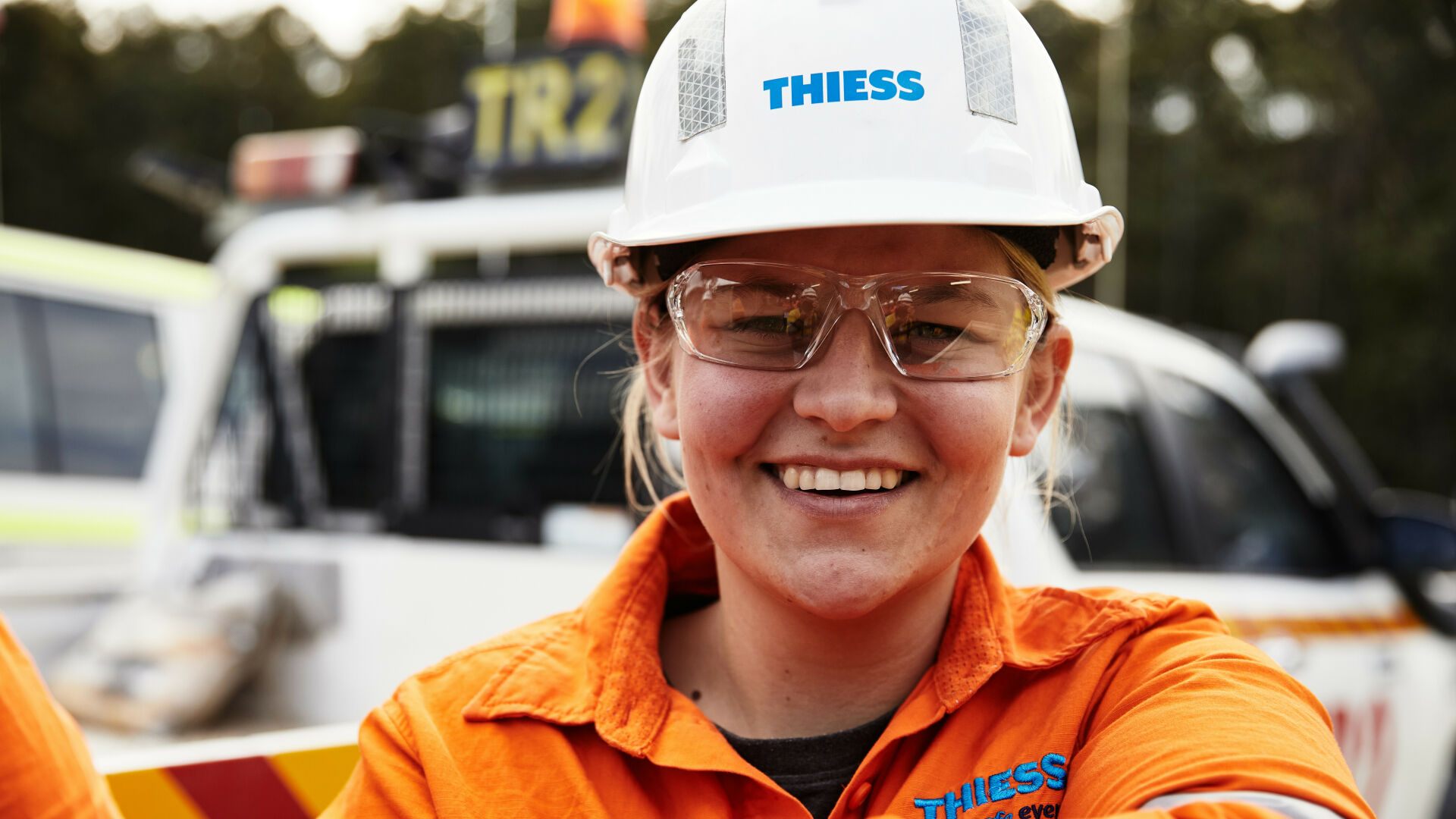 Our vision, purpose and values
To harness the power of people and technology to drive sustainable change.
Our vision is a statement of intent. It's ambitious in scope but very specific in its make-up – we know what it will take to get there. It's always been the combination of our peoples' commitment, ingenuity and new ideas that has driven our success over the years. And today is no different.
Pioneering spirit for a brighter tomorrow.
We know a thing or two about forging a new trail. Our pioneering spirit has always driven us forward, always committed to deliver on our promise to our people, our communities, and our clients. Today the world needs Thiess at our best. We have the talent, the vision and the determination to be pioneers again.
Discover, Accountable, Respectful, Empowered
We are a large and complex global business, with over 12,000 employees around the world. Our diversity is our strength, and we embrace a common set of values and behaviours to reach our full potential and drive sustainable change.
These values provide a roadmap to make your mark at Thiess:
Discover: Always striving to be better and do better
Accountable: Committed to our promise of performance
Respectful: Thriving through honesty and encouragement
Empowered: Driving change through new ways of working