Welcome to our 2023 Future Talent cohort
Over three days in early February, Thiess officially welcomed the 2023 Future Talent cohort.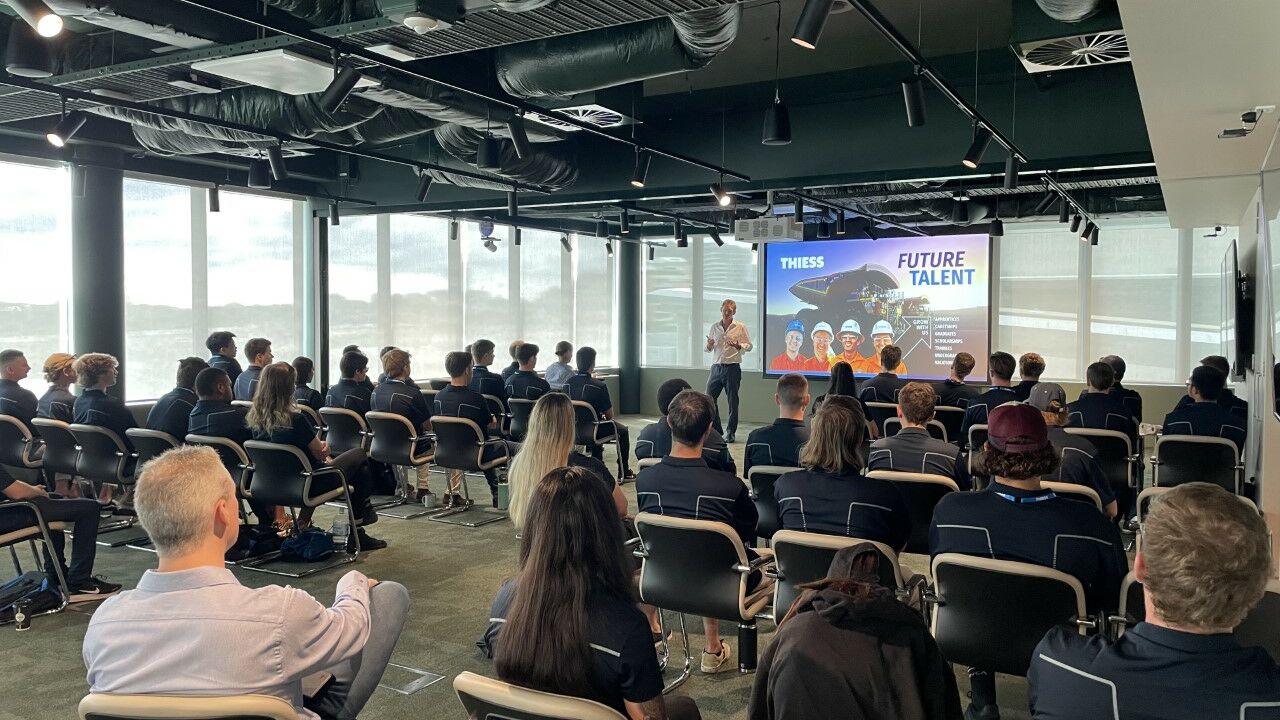 Twenty-nine apprentices and 16 graduates – the future of the business – participated in a three-day induction at the Brisbane office.
The group was fortunate to hear presentations from senior leaders and to learn more about the company's vision, purpose and principles; key values and behaviours and the opportunities they each have to grow and develop careers at Thiess.
In addressing the group, Executive Chair and CEO Michael Wright outlined the importance of the Future Talent program and its focus on career development and aligning training with real on-the-job experience.
"I am very proud of our Future Talent program," Michael said.
"I challenge all of you to think outside of the box and contribute to solutions that are innovative, cost-effective and deliver exceptional value.
"Be part of our efforts to foster a great working culture, sustained through diversity of people, ideas and experiences.
"Also take the opportunity to work with, and learn from, some of the sector's most talented engineers, mine planners, subject matter experts, technicians and leaders."
Participants in the program appreciated the opportunity to learn more about the business, and their roles and to meet senior leaders.
Finance Graduate Rosie Taylor who will be based at Caval Ridge said it was great to interact with so many minds from many different disciplines.
"It was great to also meet fellow new staffers and colleagues right the way up to top-level management," she said.
Sophia Alfonso, mechatronics graduate headed to Lake Vermont, echoed this and confirmed the Future Talent Induction was a great experience for me and my fellow graduates.
"During the induction, we have had the opportunity to meet and engage with each other, as well as other colleagues and senior leaders of the business," she explained.
"It has been interesting learning about the innovation that has come out from some of the projects and this has inspired me to want to be part of future innovations."
All the very best to this year's cohort as they embark on their careers with Thiess.