Opening the new Benggeris Workshop in Melak
Our Thiess team at Melak, Indonesia, celebrated the opening of the new Benggeris Workshop with an inauguration ceremony in December.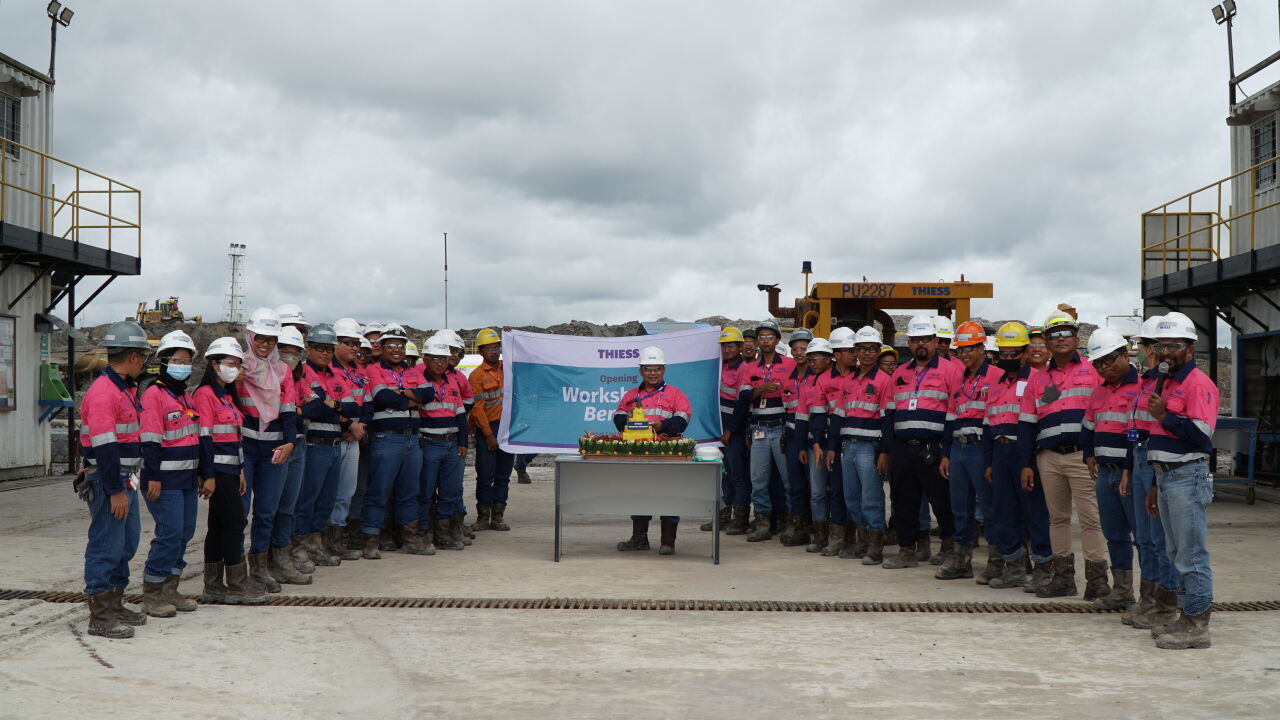 The new workshop is located closer to the Benggeris pit than the original workshop, which allows the team to more effectively support the work in the pit and deliver for our client.
The opening ceremony was a significant moment for the Melak project team who joined with everyone who contributed to the construction of the workshop to thank them for their support.
"I am so proud of this important milestone for the project," said Thiess Project Manager, Anhar Manto. "The completion of the new Benggeris Workshop is a testament to the hard work and dedication of everyone involved. I am grateful for the support we have received and am excited to see what we can achieve with this new facility," Anhar said.
The team looks forward to continuing to deliver safe operations at Melak with the help of the new facility.