Meet Olivia - a proud LGBTQIA ally
Meet Olivia Barlow, a proud Thiess LGBTIQA+ Ally who is part of our administrative team working at Mt Arthur Coal. We talk to Oliva about what makes an effective and visible ally and how our Thiess team celebrated Pride Month at site.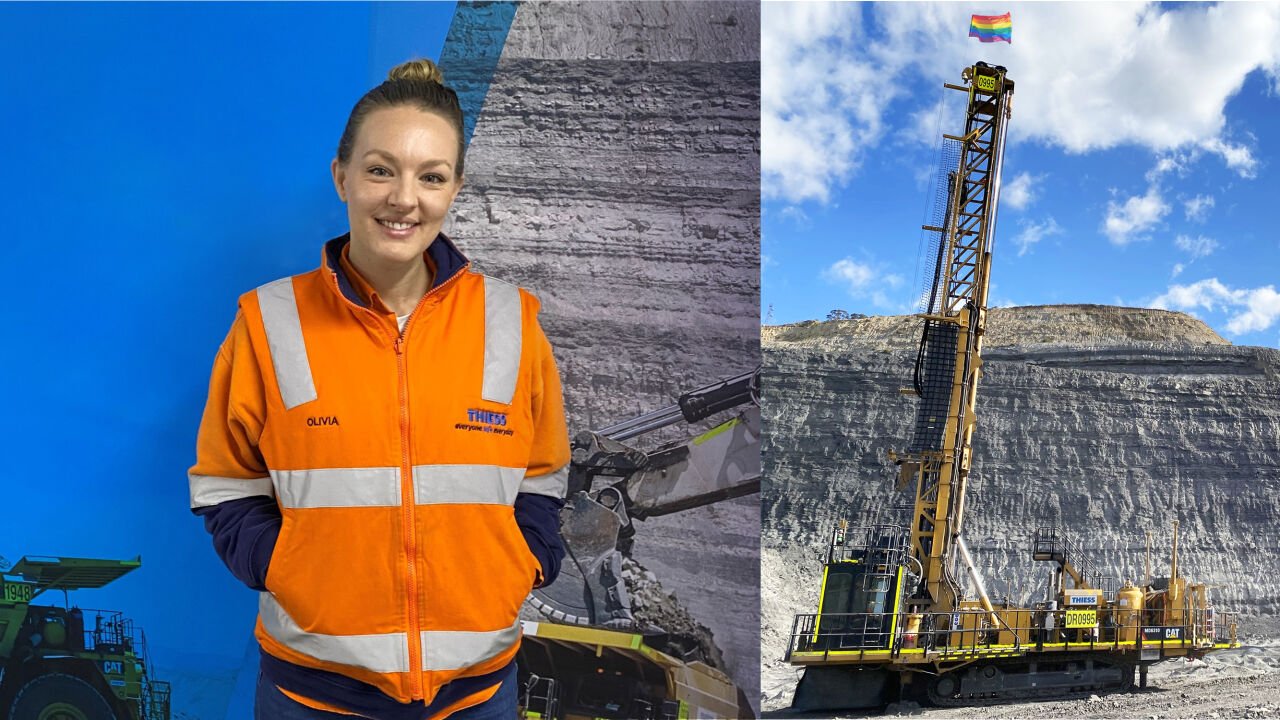 What does a diverse and inclusive workplace mean to you?
One where everyone can come to work and be accepted, valued and celebrated for who they are in their entirety, no matter our differences.
What are the benefits of being a part of a diverse and inclusive workplace?
There are so many benefits. The most important is feeling the inclusivity of a working environment and knowing that you are part of a team who appreciate and celebrate each other.
Why did you first become an ally?
I wanted to show support to my co-workers at Thiess who identify as part of the LGBTQIA+ community. I want people to know that I will always accept and stand beside them.
What makes you proud about being an ally?
Our differences make us all unique and I believe diversity should always be celebrated. I'm proud to be an ally because I want people to feel comfortable being themselves and to know that there is a place for everyone here at Mt Arthur South.
What are your top tips for being an effective and visible ally?
Wearing the Rainbow in some form, I proudly wear my Rainbow shoelaces every day. I have also found that cultivating friendly working relationships with my colleagues helps to build a foundation of mutual trust. By treating people with respect and being approachable everyday will, I hope, allow people to feel comfortable enough to be themselves and know they have my support if they need it.

Whose idea was it to erect the Pride flag on the drilling platform? What do you think the impact of this has been at site?
It was a team effort to get the rainbow flags up on the drilling platforms. I originally approached our Project Manager, Scott McGeachie, about the idea and he didn't hesitate. With the help of Gary Corrigan, our step-up Maintenance Manager (and many other teammates behind the scenes), we were able to get the two large flags put up for the month of June. The idea behind the flags was to show our support down on the ground where they could be seen by everyone across the pit for the whole month.
Has Allies started any important conversations with your colleagues, family and/or friends?
Absolutely. At work, I'm very lucky to work with a wonderful group of people who will happily discuss and contribute to this important conversation openly and without judgement.
In my personal life, my husband and I have some very dear friends who identify as part of the LGBTQIA+ community. For me, I don't see or treat people differently based on how they identify so I do still find it challenging when people have a negative opinion.
But this is the whole reason to start the conversation, right? It's about having these important conversations with people in a mature way, trying to understand another's point of view knowing that it is okay to have that difference of opinion and accepting them for it. The whole conversation is about acceptance, accepting people for who they are.
What do you feel when you see purple Allies trucks or rainbow lanyards or shoelaces onsite?
I love it. We have a long way to go but it makes me feel excited to work for a company who celebrate diversity in such a visible way. It's another step towards a more inclusive workplace which is a really special thing.