Meet Abubakar from Oyu Tolgoi
Abubakar Siddique is a Contruction Superintendent at the Oyu Tolgoi C2S project in Mongolia and has been working with Thiess for 15 years.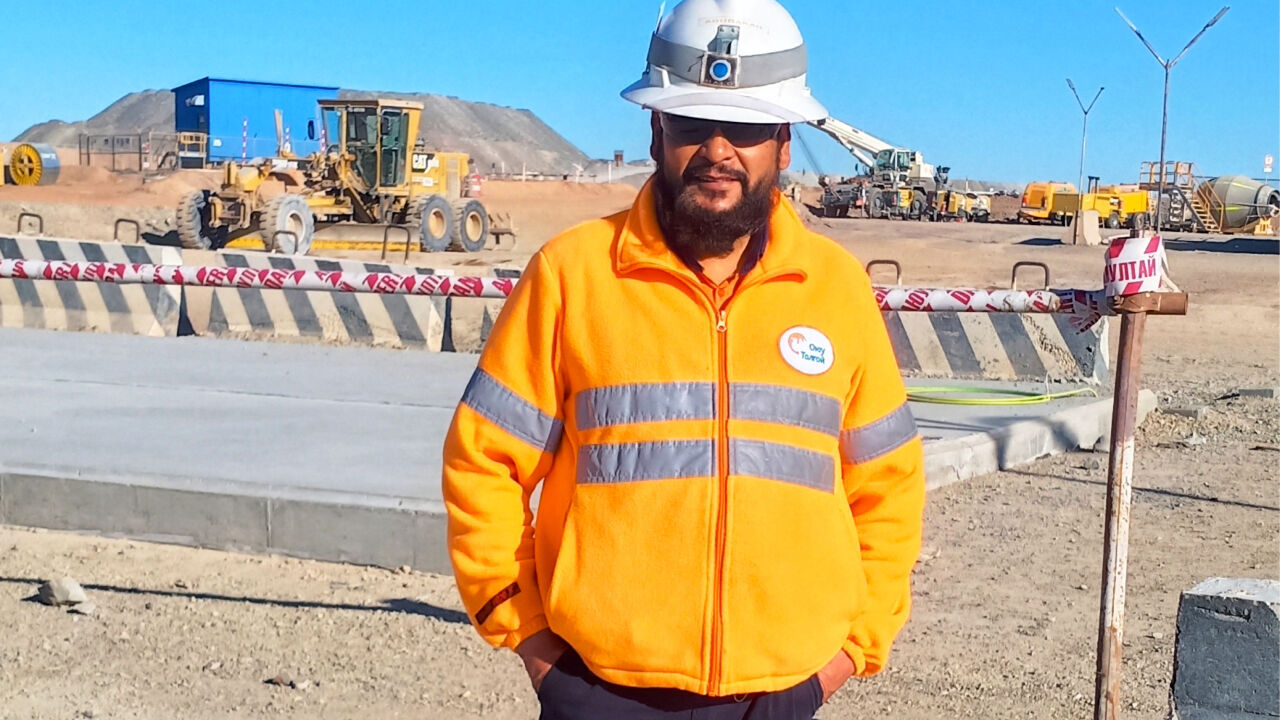 As he celebrates a milestone year, we talk with Abubakar about his career so far and why he loves working with Thiess.
Could you please introduce yourself?
I am originally from India and have completed a Bachelor of Engineering degree from Bangalore University in 1996. I have two brothers; three sisters and I have a 16-year-old son.
Can you share how your career started with Thiess and how it has progressed? What was your first role, and what did you do?
I started with Thiess in October 2006 in India for a National Highway Road project as a Section Engineer. The following year, I was promoted to Senior Section Engineer, and it was my responsibility to look after a project in Rajasthan. I worked my way through various roles such as Assistant Construction Manager and Construction Manager where I was responsible for project execution, culverts, and bridges.
That project was completed in 2010 and I was transferred to head office with the tender team to complete road project tenders. In 2013, I was transferred to a residential building project in Gurgaon, India called 'The DLF Camelia' where I was the Construction Manager the project which had nine towers that all range from 22 – 40 stories.
I came to Mongolia for the C2S project at Oyu Tolgoi in May 2017 as a Construction/MPA Superintendent to execute the Metal Plate Arch (MPA) tunnel, underground and surface construction works.
What are you responsible for in your current role?
In my current role, my responsibilities include all underground and surface construction works such as:
MPA tunnel
Vent doors
Bulkhead cross-cut concrete
Primary ventilation
Backfilling
Construction of cable ducts and cable pit.
What have been the biggest challenges you have faced during your career and how did you overcome them?
When I first started working in Mongolia, it was difficult to communicate with the national team due to the language barrier. After a few weeks, I was able to gain my team's trust and learn how to communicate more effectively to ensure we executed the work in the best possible way.
I also found it challenging to manage different procedures and working styles. At first, I found it hard to introduce new ways of working with my new team. However, everyone was very cooperative and willing to try new ways of working
What is a highlight that stands out in your mind, and why?
I clearly remember the windy weather and -6-degree Celsius temperature when I first arrived in Mongolia – it was very difficult for me to stay outside for even five minutes.
What do you love about your role/your team?
My team has a positive approach and always try to help others to achieve their set goals. I am really enjoying working with such a great team.
What's the best piece of advice you've been given and by whom?
The best advice I have been given is from my father, who always told me - "Action is your duty, reward is not the concern". I always try to follow this advice.
What's the best advice you'd give to others especially juniors who are in their early career stage based on your long-time experience at Thiess or in the industry?
Teamwork is important and always be good to others.
What is the biggest lesson you have learned during your career?
Do not do any work that cannot be done safely.
What would you like to do in a different way if you'd travel back to your 20's?
I would like to stay with my parents and all the childhood friends in my village.