Graduates hit the road for learning opportunity
Twenty-five graduates from across Queensland and New South Wales gathered in the Hunter Valley for the 2022 Graduate Development Days. Supported by leaders from across the business, the graduates participated in leadership development activities, visited the Mount Pleasant Rehabilitation Project and the Training Hub at Mount Arthur.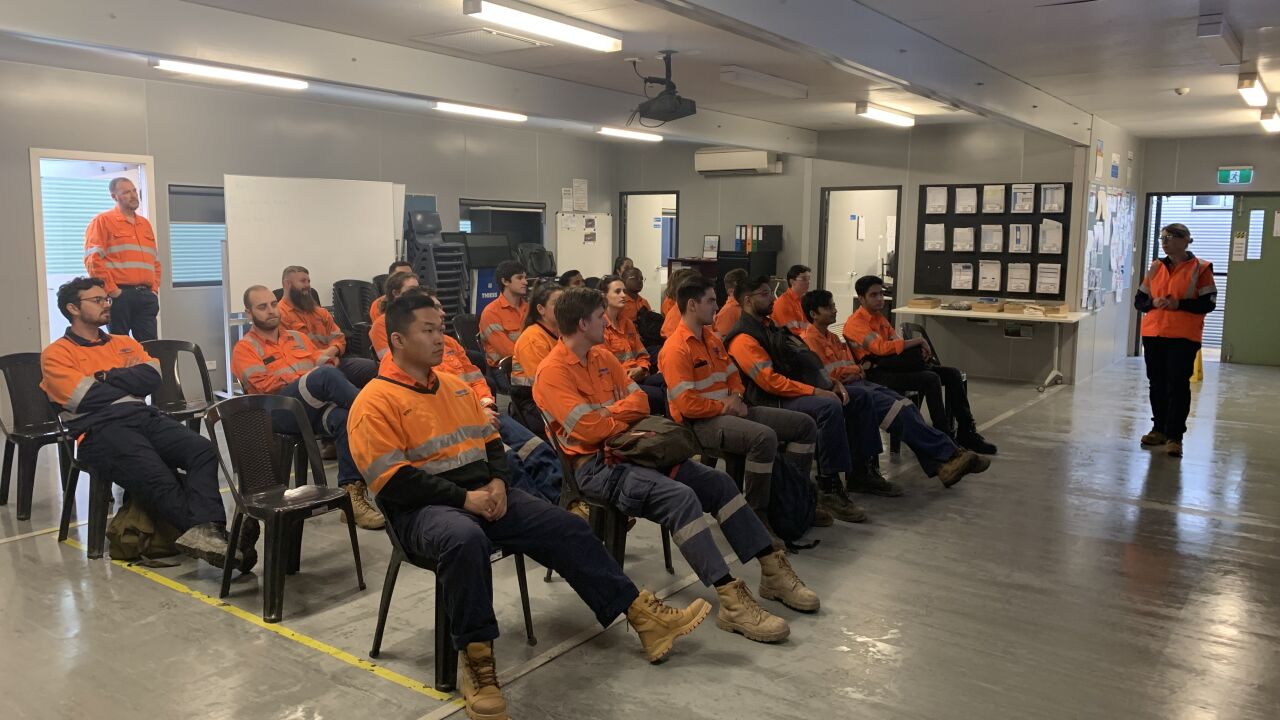 The two-day event is designed to provide practical, hands-on exposure to Thiess operations as well as personal and career development opportunities.
Our rewarding and challenging graduate program is designed to help the graduates apply their University learnings in a real work environment. The program focusses on the development of skills and capabilities to enable students to drive innovation, deliver outcomes and achieve their career aspirations.
Graduate Mining Engineer Vanessa Cacciato highlighted the value of the Graduate Development Days.
"The Grad Development Days were a refreshing few days to take a step back from our daily grind and reconnect with the graduate cohort," Vanessa said.
"The days were filled with important conversations, but everyone felt engaged to get involved and support each other.
"Bringing everyone to the stunning Hunter Valley to check out Thiess' projects and trying some fine wine was the perfect opportunity to reignite the fire within."
The graduates were supported during the program by Thiess leaders including Peter Rule - Head of Technical Services, Julia Horton - Head of People, Dawid Falck - Training Development Manager, Dea Smith - Future Talent Superintendent, David Georgieff - Principal Mining Engineer and Ellen Faavagaga - Talent Acquisition Advisor.
Head of Technical Services Peter Rule explained the importance of the Graduate Days.
"The development days are always a rewarding experience to assist our graduates to learn and develop their skills as industry professionals - a great opportunity to spend quality time with the future leaders of the Thiess business," Peter said.
Our graduates come from a range of backgrounds and disciplines including Engineering (Electrical, Mining, Mechanical, Civil, Mechatronics); Geology; Surveying; Environment; Digital and Technology; Finance and Accounting; and Health and Safety.