Ben uses real time data, delivers technical excellence
Since starting as a Geographic Information System (GIS) Graduate and supporting our Queensland and Hunter Valley operations, Ben Maunder has been using data to enable real-time decision-making.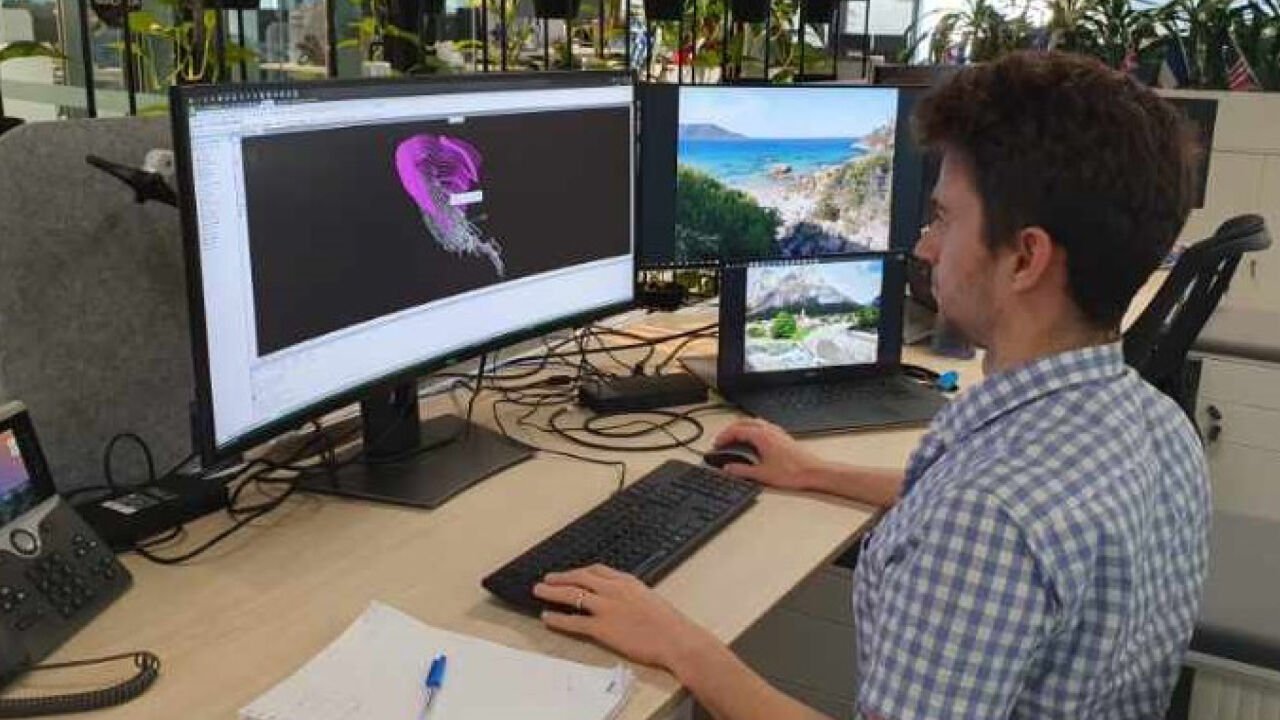 Today, he is proud to be part of a team delivering technical excellence for our clients across our global operations every day. Ben recently shared some highlights of his time so far with Thiess.
A passion for GIS technology
GIS is a computer system that captures, stores, validates and displays data related to positions on the Earth's surface. GIS brings an extra dimension to data by combining both tabular and spatial information to provide greater insights into specific areas of our operations. We then store this data in BlueView which is like the Google Maps of Thiess.
I love spatial technology and using this to automate different workflows. For example, GIS can integrate multiple data sources such as field data collection apps and we can then sync this data into BlueView creating valuable outputs such as automated maps and reports. This means our operational teams can have a holistic view of their operation and make data-driven decisions by being able to see relevant, organised location data in a map view. And in this way, we're helping to drive real client value.
It's also exciting to be part of a team that's focused on continually improving our outputs to deliver greater value ultimately for our clients. We're always investigating new mapping tools and working together with surveyors, geotechnical engineers, geologists, enviros and mine planners to share data easily to support real-time decision-making. Being innovative is fun work.
Seizing opportunities through the Graduate Program
It's quite rare to see a GIS graduate position advertised so when I saw Thiess was recruiting, I knew they must be investing in geospatial technology and I wanted to be a part of that. Working in mining was also a big drawcard because of Thiess' 24/7 operations with so many potential uses for GIS technology including collecting/analysing data via UAVs/drones. Also being able to rotate across multiple offices and projects was very appealing.
I'm proud of the work I do each day. Recently, I created a Python script that extracts photos captured by drones and displays them in BlueView spatially. It shows you where a photo was taken and which direction it was facing allowing our operational teams to use this information to focus on a specific area of the mining pit. It's the equivalent of what our mobiles do with our own photos, displaying them on a map. Instead of having to look through a folder of photos trying to find a specific area you're interested in, you can just check the map.
It's simple but a highly effective way of sharing useful information through photos. By default, the most recent photos from the past week are visible, making it a great tool to get reacquainted with operations when returning to site to see what's changed. It's great being part of a team that's rolling this out across our Australia and Indonesia projects.
Constantly learning through reverse mentoring
Thiess has a reverse mentoring program where senior leaders are mentored by graduates, turning the traditional mentor/mentee relationship upside down. It seemed daunting at first but after my first meeting with my mentee, I relaxed and could just be myself. It's been great catching up, getting to know each other and what they do day-to-day.
It's an amazing opportunity to share ideas from new starters at Thiess with someone who can influence and create change. Most times, I need to remind myself that I'm the mentor - it's a great opportunity to learn so much from each other.