Thiess celebrates its Hydra Consortium launch of green hydrogen prototype
Thiess has joined its Hydra Consortium partners in celebrating the construction of the group's first hydrogen fuel cell-based powertrain prototype, designed to test and validate the technology's application to mining trucks and operations.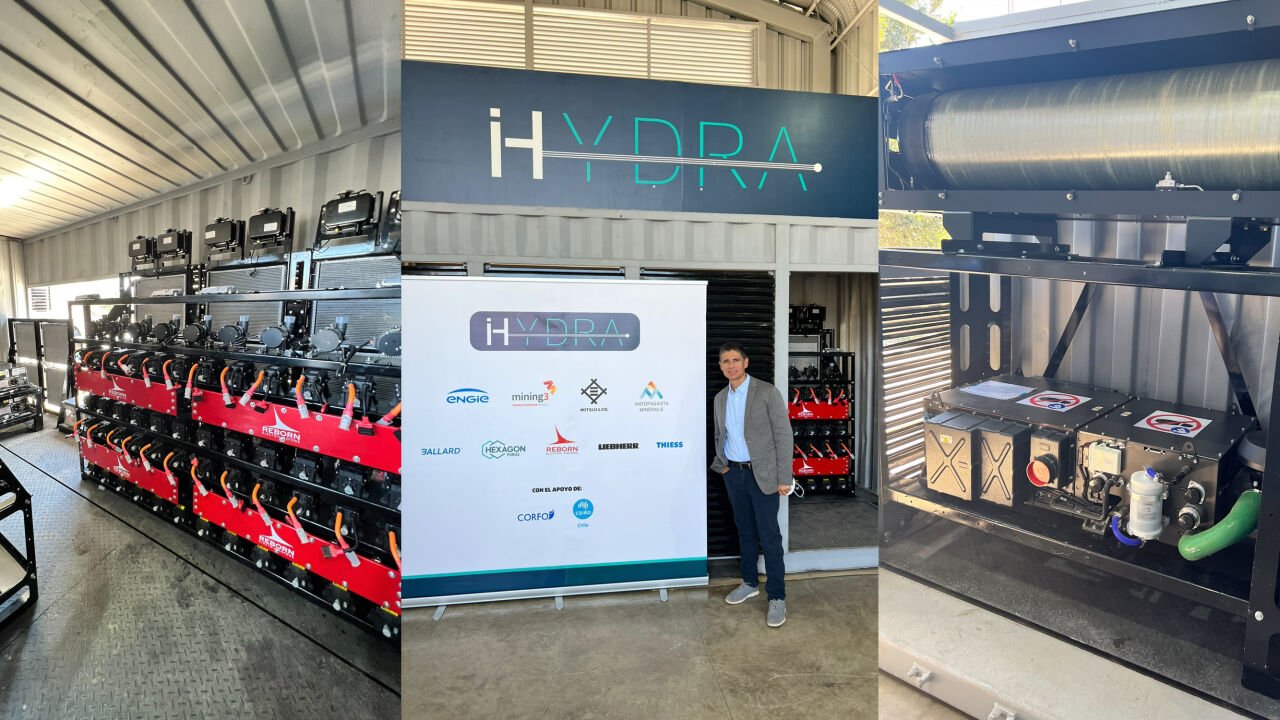 The Hydra Consortium seeks to decarbonise the mining sector by replacing traditional diesel engines with a system powered by fuel cells, which run on green hydrogen and batteries.
Thiess joined as a member of the Hydra Consortium in 2021. The Consortium consists of ENGIE, Mining3, Antofagasta Minerals, Mitsui, Ballard Power Systems, Hexagon Purus, Reborn Electric Motors and Liebherr Mining, and is supported by CORFO and CSIRO Chile.
Consortium representatives celebrated construction of the prototype, which consists of a 60kW (kilowatt) fuel cell and 140 kWh (kilowatt-hours) battery, at a recent event held in Rancagua in Chile, the home of Reborn Electric Motors, who constructed the prototype.
Thiess representatives from our Americas office joined by Senior Executive Bob McKerrow, who dialled in to the celebrations to share his reflections.
"It's an exciting time for our industry," Bob said.
"Through this technology, the Consortium has the opportunity to develop a transformative solution for mining, and other industries, and help contribute to a carbon neutral future."
Commissioning and testing of the prototype under variable load and operating conditions, such as in the presence of dust and at elevation, will soon commence at Minera Centinela de Antofagasta Minerals.
The results and analysis of the tests, which mark the second phase of the four-stage project, will provide valuable information to optimise the general design that could replace the traditional diesel propulsion system.
In the next stage, Phase 3, the Consortium will undertake a proof of concept by converting a mining truck, replacing the diesel engine with a fully electric 2 MW (megawatt) hybrid propulsion system made up of a battery and a fuel cell. By 2023, renewable hydrogen will be produced through an electrolysis plant, powered by renewable energy. And by 2025, the concept is expected to be scaled across a mining fleet in Phase 4 of the project.
"We are excited to be a part of this Consortium and not just help in the creation of this solution, but also to share the learnings across our business and operations, as we align our own fleet management approach with our carbon reduction goals," Bob said.
Learn more
About the Hydra Consortium or via https://mining3.engie.digital/