Drone takes safety and efficiency to new heights
Thiess' Surveying team has begun introducing the M300 RTK multi-rotor drone across our Australian operations increasing efficiency, availability and safety enabling timely and accurate operational decision-making.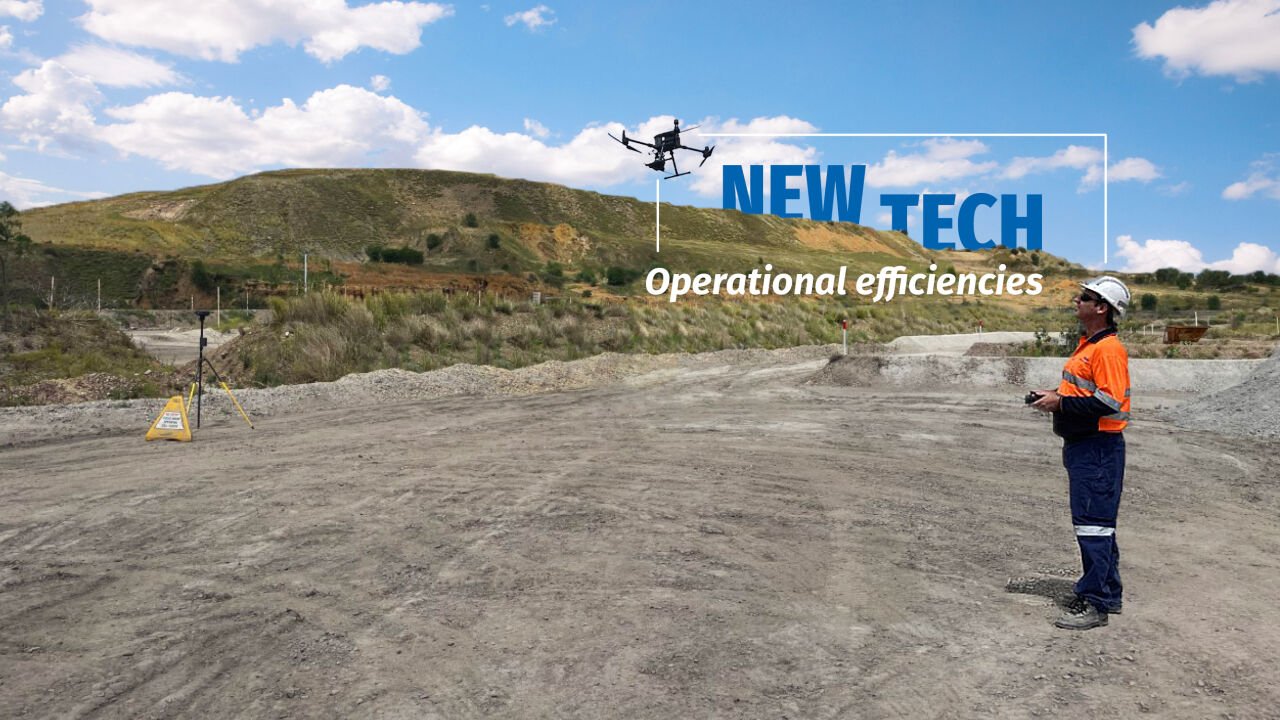 We use UAVs as our primary image capture tool, removing surveyors from active mining areas to improve overall safety with surveying being completed remotely. They also allow our teams to capture holistic views of our operations, providing critical data for our projects to make decisions informed by the latest operational information.
Introducing the M300 drone
The M300 will eventually replace the Phantom 4 RTK's across Thiess' Australian and Indonesian projects and it's already delivering results. With longer battery life, the M300 can capture 210 hectares of imagery in just 40 minutes and with an additional multi-spectrum camera can penetrate vegetation to support rehabilitation monitoring.
It also has significant safety features including a dual battery operating system. This means if one battery fails, the second battery takes over preventing a falling hazard. It also includes an ADSB receiver, notifying the pilot when other manned aircrafts are operating in the same airspace to avoid collisions. To fly higher and further, these safety features are critical.
Mt Arthur Surveyor, Elliott Gyler has already seen the benefits of the M300 at site, with the drone able to capture six times more imagery of operations with this data integral to scheduling, design and operational conformance.
"The M300 is larger and easier to see in the sky and also able to fly higher with increased CASA approvals meaning we can capture imagery of our entire operations faster," Elliott said.
"It's also able to operate in more extreme weather conditions taking on winds 20km stronger than our previous drone and higher operating temperatures."
UAV Senior Surveyor and Chief Controller, Tim Mulcahy is pleased to see the M300 drone deliver immediate benefits for our projects and is focused on introducing new technologies to increase operational efficiencies.
"With increased drone availability onsite, we can get the information we need to do our jobs faster, develop our 3D mining models sooner and ultimately deliver greater value for our clients," Tim said.
"The industry and UAV technology are constantly evolving, and our team is well-positioned to take advantage of these advancements."
"We're always monitoring new technologies to allow our project surveyors to complete their work as quickly and as accurately as possible."
"Ultimately by being able to capture accurate, detailed and timely imagery efficiently provides our projects with greater operational certainty and benefits our client's bottom line."