T 264s make an entrance in Thiess blue at Encuentro
Thiess' five new electric drive Liebherr T 264s are making an impression in Chile with their distinctive Thiess-blue trays, cementing our commitment to growing in the region.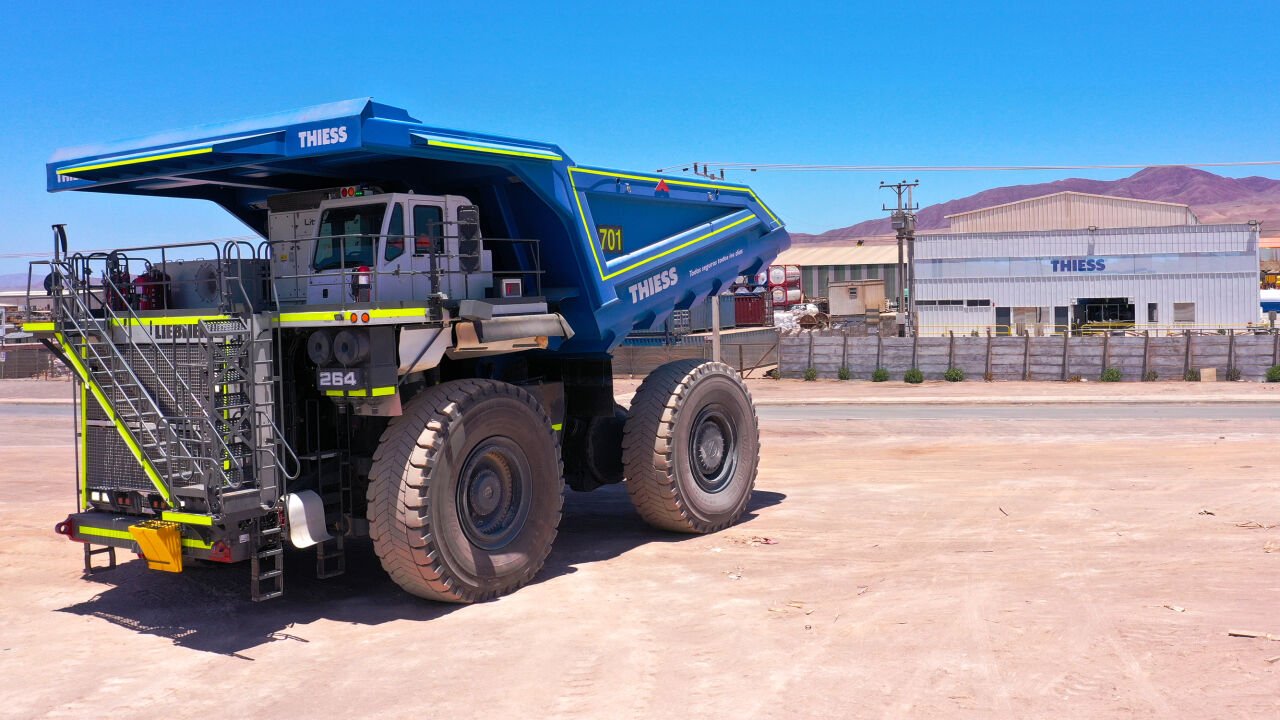 The trucks expand Thiess' 240-tonne fleet range to deliver clients productivity and efficiency gains by allowing faster cycle times and higher load capacity.
Thiess Executive General Manager Americas, Darrell White, said the arrival of the highly efficient T 264 trucks was a first in Chile and demonstrated Thiess' investment in sustainable mining practices and delivering clients optimised solutions.
"The new T 264s feature electric drive and higher load capacity than similar class trucks currently used in Chile, providing our clients with the opportunity to increase production capacity," Darrell said.
"They also support our efforts to service our clients with sustainable solutions while operating reliable, safe and productive operations.
"The blue trays make a real statement about our team – they're a first in Chile and they symbolise the unique service offer our team brings to the industry."
Learn more