Driving toward a sustainable future
As part of Thiess' commitment to minimising our environmental footprint, our team in Santiago has welcomed a new local supplier that will provide electric taxi services to our team members in the city.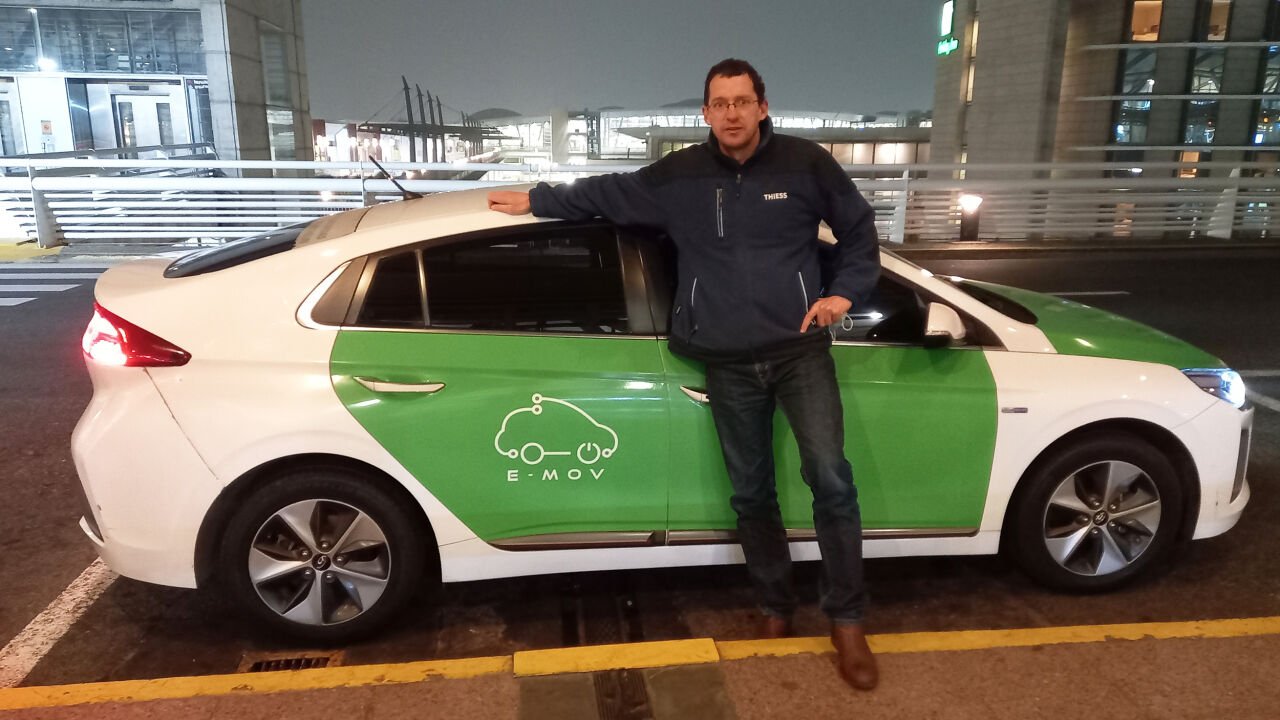 E-Mov boasts a 100 per cent electric car fleet, piloted by professional drivers, and has operated in Chile since 2018. This month, E-Mov began transporting our Thiess teammates across the city in Santiago.
Supply Chain Manager, Americas, Peter Epp, said the team plans to expand the initiative across all sites in Chile.
"We plan to use E-Mov as our primary shuttle service and will expand this kind of service to Antofagasta," said Peter.
"When each service is finished, the user receives detailed information about the trip, such as distance, price, saved CO2 emissions and other metrics."
Investing in a zero carbon future
Our partnership with E-Mov highlights our commitment to improve our data capture of Scope 3 emissions and to work with our value chain partners to identify areas where we can reduce those emissions.
E-Mov uses cutting-edge technology to optimise routes and reduce costs, producing a monthly certificate that details the amount of CO2 emissions saved. Each E-Mov report is certified by the Agency for Sustainable Energy, a Chilean non-profit that promotes efficiency in energy consumption.
Our partnership with E-Mov directly contributes to our goal of reducing our Scope 3 emissions globally. We first disclosed our Scope 3 emissions from business travel in 2021, and we intend to use the data collected from E-Mov to further strengthen our insight into the emissions reduction options currently available.
Learn more