Vaccination Valentine Brock reinvents first dates
Working out the perfect first date can be challenging. Thiess' Brock Finn came up with a romantic and responsible alternative to dinner and a movie, instead taking his sweetheart to a COVID-19 vaccination hub in Darwin to get their first dose of the COVID-19 vaccine together.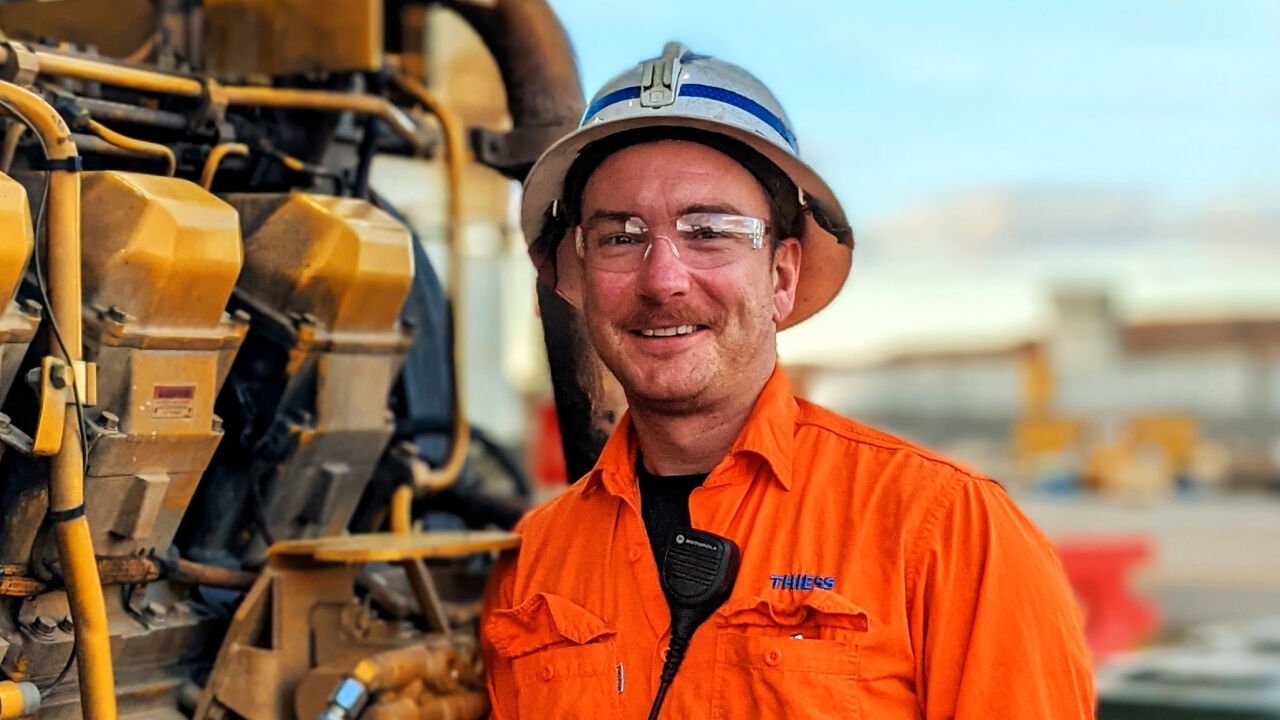 Brock's first date idea comes as Australia's vaccination program ramps up with increased supply and availability. It also coincides with calls from public health experts and governments for the community to enable the nation's roadmap out of the pandemic through vaccination.
Brock hails from South Australia and has been working with Thiess in Western Australia for the past three years.
As a fly in fly out (FIFO) worker, Brock has felt the impacts of COVID-19 restrictions greatly but has found new ways to enjoy his R & R while off shift, enjoying road trips from Perth to Darwin, rather than returning home.
"Due to COVID, I have been 'stuck' in WA unable to return home as I run the risk of getting caught in South Australia if there is any kind of outbreak," Brock said.
"Travelling so much I thought it would probably be a good idea to be vaccinated."
And it was while Brock was on R & R in Darwin, on a first date, that vaccination inspiration struck.
"We were having trouble finding something to do as we were both new to Darwin. So, being the romantic I am I suggested heading down to the Vaccination Centre and got the jab together!"
Brock is ready to be fully vaccinated and have his second dose. As for a second date…
"Who am I to break tradition, maybe date two - dose two? Hopefully, I can come up with something a little better than that…"
We suggested a picnic under the stars.

Thiess strongly encourages all employees, and our contractors, to participate in government-sponsored COVID-19 vaccination programs. It's how we ensure our workplaces are safe and keep everyone safe everyday.