Thiess deploys 11 custom Liebherr haul trucks in Chile and USA
Leading mining services provider Thiess has partnered with Liebherr Mining to deploy 11 T 264 mine trucks in Chile and the USA, building on its investment in the Americas.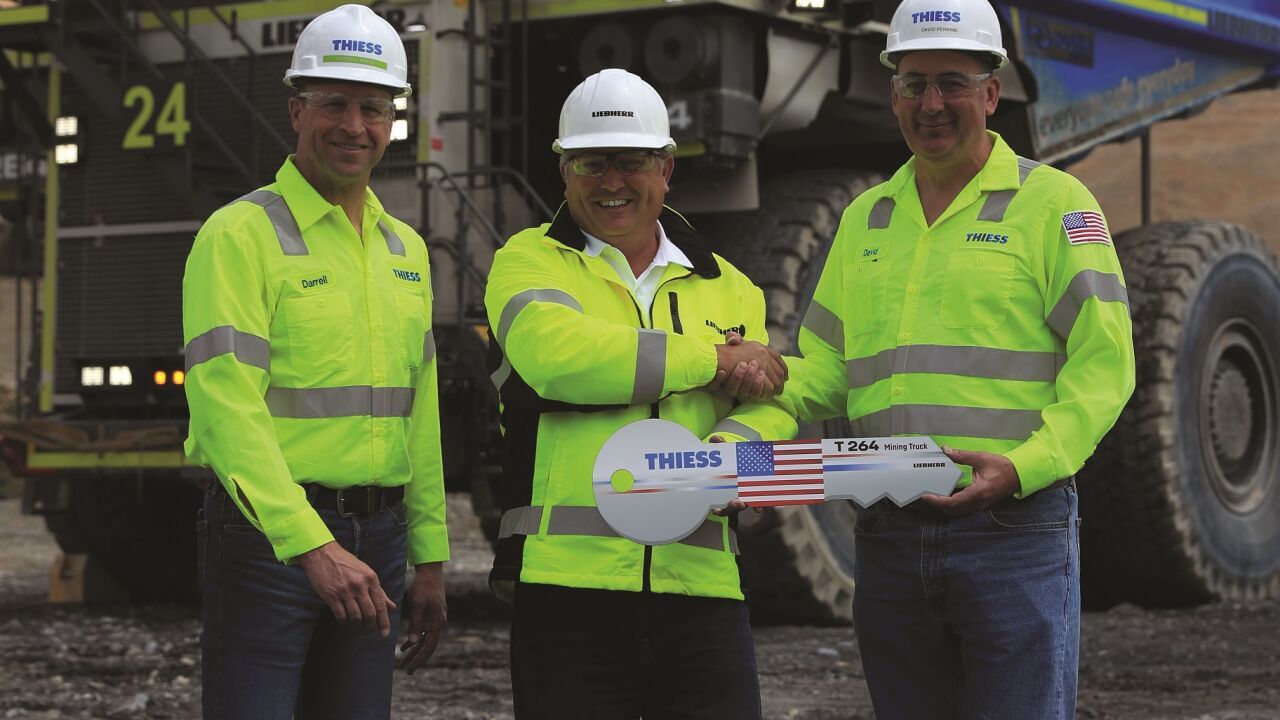 Thiess Group Executive Americas Darrell White said, "Thiess is excited about our future in the Americas, and we look forward to sharing our global mining expertise in the region."
"The T264s boost our fleet numbers and enable us to provide our clients in Chile and the USA with increased production capacity, in addition to improved safety and sustainability benefits."
Thiess was awarded its first contract in the USA in 2021 and looked to Liebherr to supply six T264 trucks. The collaboration between Thiess and Liebherr marked the first time the two companies have conducted joint business in the USA in their 30-year partnership.
Liebherr USA Divisional Director of Mining Shane Kuhlmey said, "Liebherr was honored to be chosen as the partner for Thiess' launch in the USA."
"As Thiess expands in America, we will be right there with them, providing high-quality solutions that deliver on each of our commitments to the mining industry."
Liebherr and Thiess ensured that the six trucks could operate optimally at high altitudes, which involved the inclusion of heated dump bodies and additional fuel and engine heaters.
The unique application, coupled with the difficult operating conditions, allowed for Liebherr to exercise all its capabilities to deliver a reliable product on time for this project.
With the help of Liebherr's Newport News truck factory, all six of the T264s were delivered to Thiess ahead of schedule.
Liebherr also delivered five T264 mining trucks to Thiess for operations in northern Chile.
With a payload of 240 tonnes, high speed on-grade, faster cycle times and the best power-to-payload ratio in their class, the T264 contributes to more efficient operations.
The T264 also delivers increased operator safety with an ergonomically designed cab, maximum visibility during operation, and protection against both roll-over and falling objects. The trucks are designed so that zero-emission technology can be retrofitted into the machines, enabling operations fit for the future and ensuring Thiess' investment and commitment to sustainable, responsible mining.
Watch the videos below

Time-lapse video of the T 264 on-site assembly in Chile -
Video of Thiess and Liebherr on site in the USA -