Thiess supports families in need in Mongolia
A new Thiess Care community project in Mongolia is providing much needed care packs of nutritious food and vitamins to children in the Tsogttsetsii Soum (village).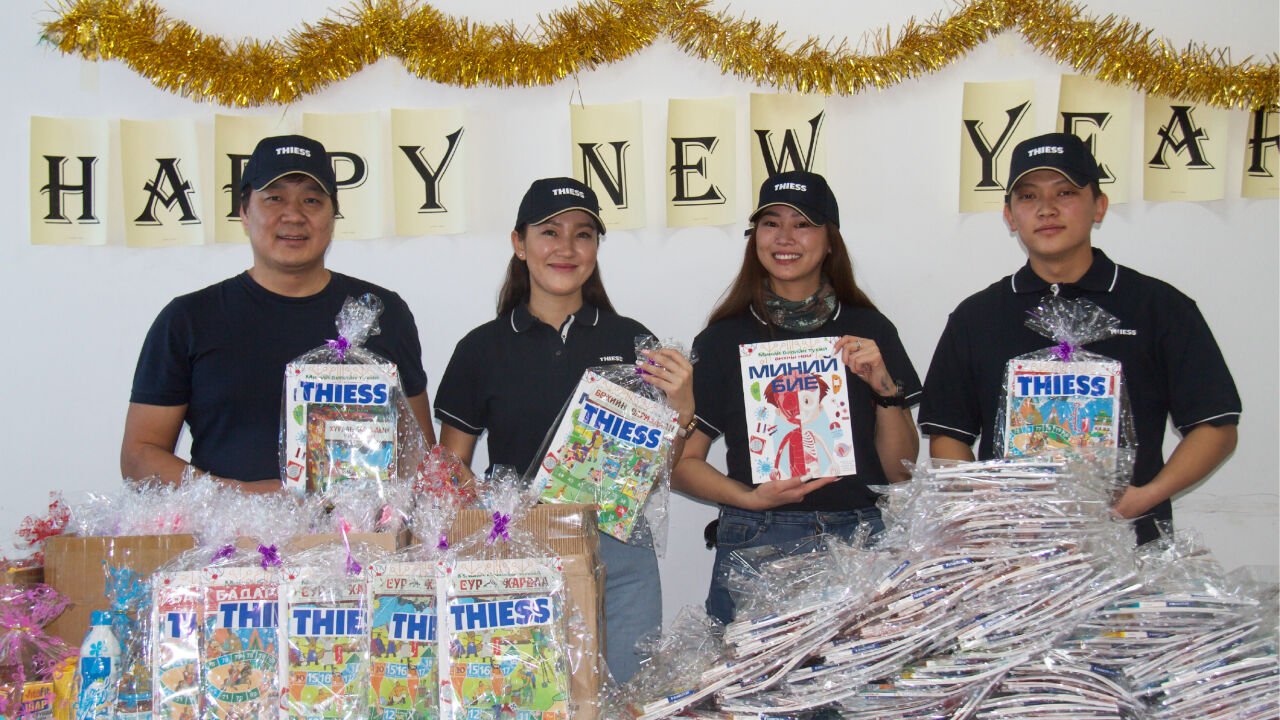 The support effort is in response to financial and physical distress caused by COVID-19 which caused many people to lose jobs and income as a result of border closures and industry downturns.
Under the project, launched this month, Thiess, in collaboration with Gobi Youth Development NGO and the local Citizens' Representative Council of Tsogttsetsii Soum, will support 200 children with fortnightly packs delivered in the communities surrounding the Umnugovi's Ukhaa Mine, where we live and work for the next six months.
Local Citizens' Representative, Bulgantuya Otgontuya, said the program would help low-income families living and working on the Soum territory along the coal haul road who were cut off shortly after the COVID19 outbreak, and whose children are at an increased health risk.
"Our Soum has a high level of air pollution and dust and the highest rate of lung disease in the country," said Bulgantuya.
"The Thiess Care project provides regular food and vitamins that will help to boost the immune system of children. These packages are distributed to children or families regardless of their official residence.
"Providing vitamins and nutrition for the kids is vital - it is heart-warming to see the kids greeting us with beautiful smiles and running away with the shoulder bags and happy faces.
"I would like to express my sincere thanks to the Thiess team for supporting the project."
Helping Misheel
Misheel is one of the children benefitting from the Thiess Care project. Oyundari, Misheel's mother said she is very thankful to Thiess for providing car packages for her kids.

"I came to this Soum from Khuvsgul, the northern region of Mongolia, to work at a local cafeteria three years ago. (When COVID-19 hit) We did not have a permanent place to live and therefore, we were not able to get an official residential status and receive food vouchers form the local administration," Oyundari said.
"I am a single mum with two children and am barely able to feed my kids with no income."
More about the project
Understanding the needs of the local community is a key focus for Thiess and we are looking forward to a successful and impactful implementation of Thiess Care in Mongolia.
The children in the project were selected based on the recommendations of a volunteering doctor who screened their calorie and nutrition intake. The project will help children from disadvantaged families, children with disabilities, orphans, and those who contracted COVID19.
To help support local business, the vitamins and nutritional foods are sourced from local businesses in the Tsogttsetsii soum. Up to 20 volunteers, including medical personnel and the local administrative officer, are helping distribute the Thiess Care packs.