Lance returns to work 'on country' with Thiess
Lance Aubrey, a proud Barada Barna man, has recently taken on a permanent Operator role with Thiess at Peak Downs.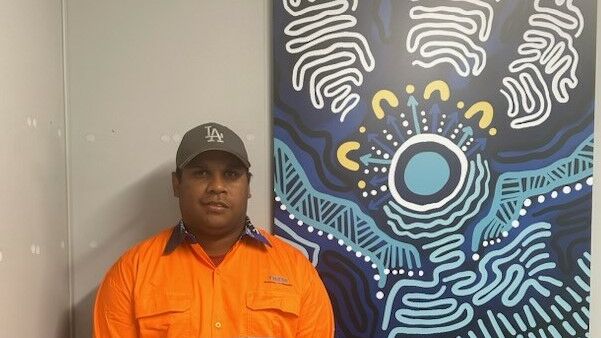 Following completion of his New to Industry traineeship, Lance has signed on to drive haul trucks at the site.
Lance was first exposed to the mining industry during cultural work in the Bowen Basin and made the effort to learn what the industry was all about.
"I was keen to learn more about mining and, with the support of Barada Barna, was able to apply for a traineeship role and complete my certificate," Lance said.
"I've recently signed up for a permanent role which has given me the opportunity to work on country.
"One of the most important things out here is the way everyone looks after each other," he said.
Lance explained he was settling into the role and starting to meet new people.
"I've got family and friends working at other sites and I am enjoying being part of the mining operation.
"I want to be a role model for my kids and my community, I want to set an example and show them that the mining industry is a good one for them to consider being part of.
"My plan is to stick around and eventually look at training on other gear and machines and get some more certificates.," Lance said.
When asked about his advice for other Indigenous people or anyone considering the mining industry, Lance was clear – "Have a go! You'll never know unless you have a go!"
Project Manager Dan Sawtell from Thiess said they were very proud of the outcomes of the New to Industry traineeship program and also the opportunity to provide training and employment to local First Nations people.
"We are thrilled that Lance has accepted a permanent role at Peak Downs and we hope that by sharing his story, we will reach other First Nations people who might want to come and work in the Bowen Basin," Dan said.