Celebrating our community partner - RACQ CapRescue
We celebrated our community partnership with RACQ CapRescue, seeing their lifesaving work during a recent hangar visit.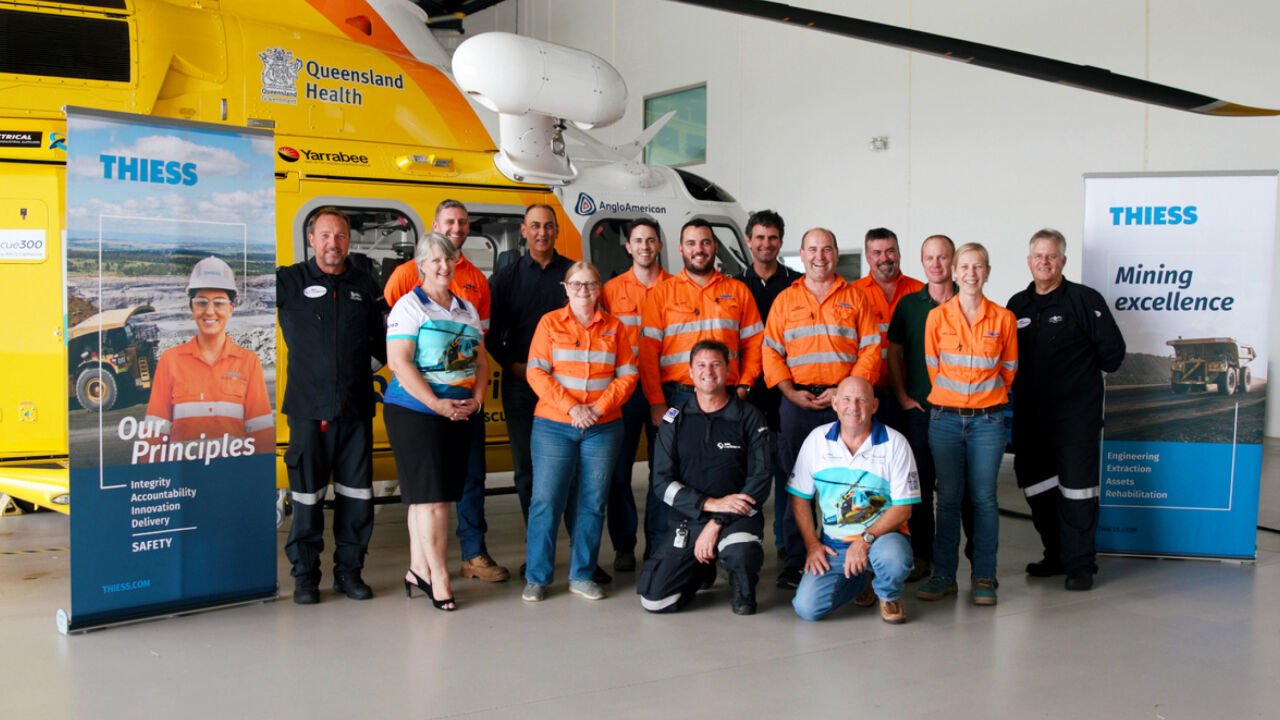 The service provides rapid deployment of medical and rescue teams to major accidents, workplace incidents, inter-hospital transfers, counter disaster and search and rescue missions to the communities of Central Queensland.
General Manager Mining – Queensland Vikesh Magan led the Thiess visit and shared with the team why the partnership, which began in 2017, is so important.
"CapRescue delivers a lifesaving service providing timely response to critical care needs for rural and remote communities in Central Queensland," Vikesh said.
"At Thiess, our purpose is to create lasting value - for our clients, our people and our communities – and we understand our work extends beyond mining to deliver sustainable benefits for generations to come. Participating in community life and supporting initiatives that benefit our community is essential."
Thiess supports CapRescue's Step Up volunteer program which enables the service to operate.
"Having the opportunity to support CapRescue's StepUp Volunteer program is incredibly important to us," Vikesh said.
"We're grateful to see this facility first-hand and learn more about the incredible service that helps keeps us healthy and safe, 24 hours a day, seven days a week.
"It's challenging work and we're thankful for CapRescue's expertise and professionalism in often trying circumstances."
The community partnership with CapRescue is part of Thiess' social investment framework (CARE) which contributes to health and safety, liveability and wellbeing in the communities we operate.
About CapRescue
Covers more than 350,000km2 extending north to St Lawrence, West to Alpha, east off the Capricorn Coast (approx. 150 nautical miles) and south to Agnes Water
Services around 300,000 people
Averages 1.3 tasks daily comprising of attendance at accident scenes and search and rescue activities
Operates 24/7, 365 days a year
Saved more than 8,000 lives and completed over 8,500 rescues to date.