Austmine conference highlights need for step-change in mining industry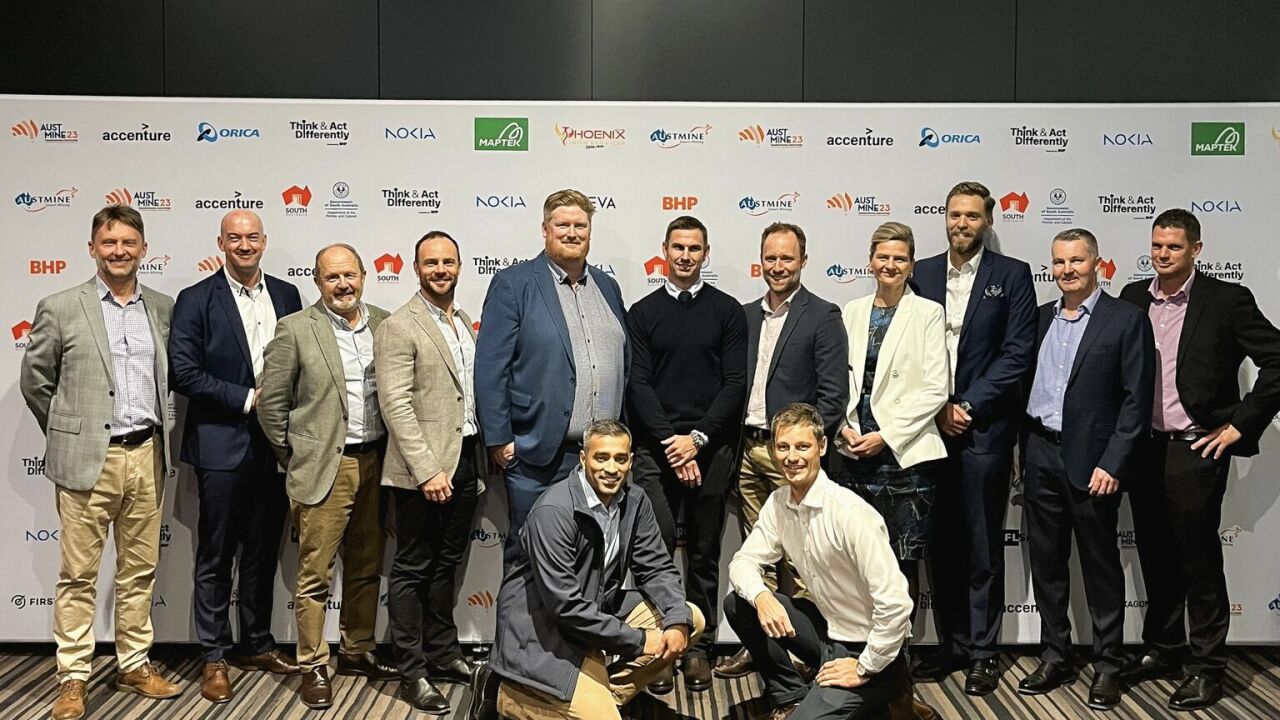 From all-electric mines to carbon-zero technology for asset refitting, this year's Austmine conference demonstrated how innovation and technology is revolutionising our industry.
Thiess, FleetCo and MACA representatives attended the three-day conference in Adelaide hearing from and connecting with some of the brightest minds in our industry.
Thiess was a proud sponsor of this year's conference and awards, with Head of Digital & Technology Elena Schamp facilitating a panel discussion and presenting the award for Champion of Innovation.
"I was privileged to lead a thought-provoking session on the bleeding-edge application in mining delving into how these advances are improving safety and efficiency in mining operations," Elena said.
"Mike Wundenberg from Newmont Australia highlighted the importance of strategic intent in implementing OT automation, while Boliden's Peter Burman added some wit to the conversation sharing new ideas for the use of Chat GPT and insights from his mine automation experience.
"Eric Pretorius from ABB explained how the all-electric mine is working towards a sustainable future, Leila Alem from the University of Technology Sydney emphasised the importance of designing solutions that enable new business models and ensure technology adoption and Jan Haak from First Mode presented revolutionary developments in carbon-zero technology for asset refitting."
"Each panellists contributions demonstrate the vast potential for technological innovation in mining the importance of strategic and creative thinking in implementing new solutions."
Open innovation was another key theme throughout this year's conference with our team learning about models from speakers who lead innovation and collaboration initiatives in Peru, Canada, India, France and Sweden.
Members of our Business Development and Asset teams took the opportunity to connect with clients, prospective clients and suppliers identifying opportunities to move our business forward and drive sustainable change.
Head of Strategy & Growth Nick Brown acknowledged each companies' willingness to work together to maximise opportunities to meet the expectations of the next generation.
"We're excited to work with our clients to find new and innovative ways to enable sustainability, from reducing carbon emissions to minimising our environmental footprint," Nick said.
"We believe that by working together and sharing knowledge, we can create a more responsible and environmentally conscious mining industry."
"We're eager to collaborate with like-minded companies who share our vision for a sustainable future, and we welcome the opportunity to work together to achieve this goal."
The conference exhibition floor was equally packed with an exciting array of technology, new solutions and world-first innovations offered by the Australian mining, equipment, technology and services sector.