Charge On selects eight electrifying ideas
The Charge on Innovation Challenge has unearthed eight technology concepts to progress in the next stage of its global search for solutions to decarbonise mining.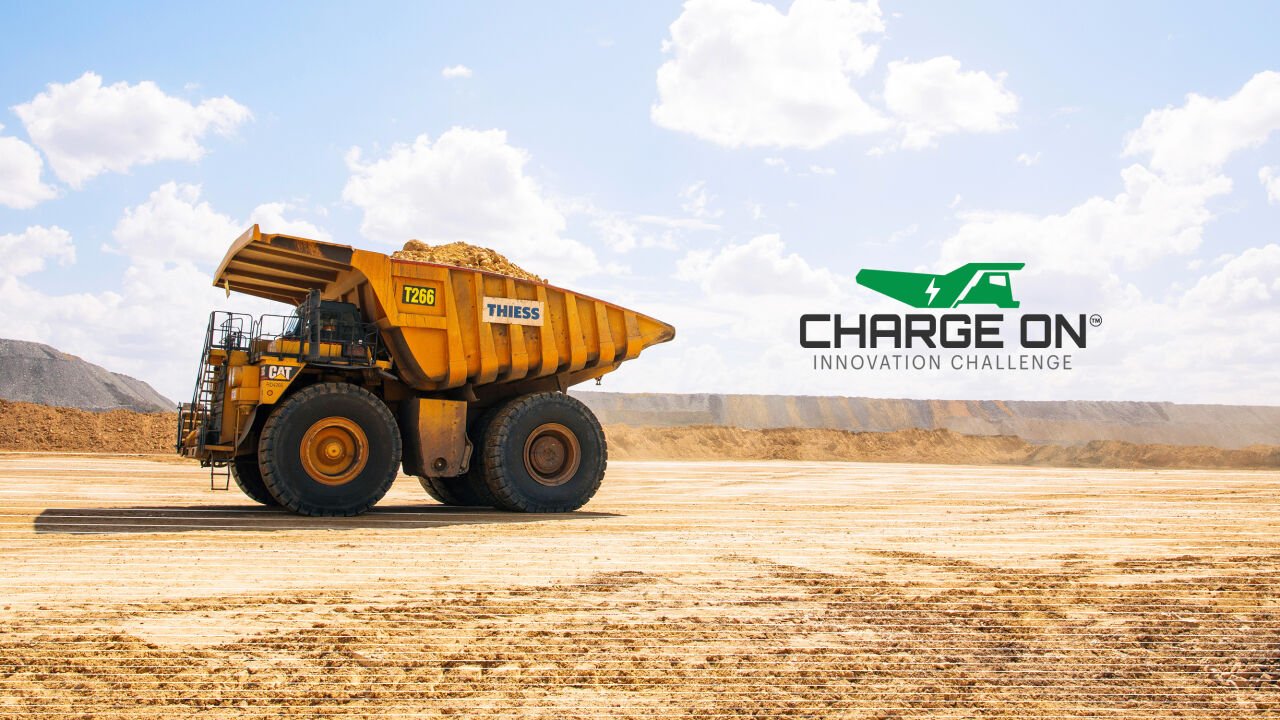 Launched in 2021, the Charge On Innovation Challenge invited vendors and technology innovators from around the world, to collaborate with the mining industry to present novel electric truck charging solutions.
Thiess joined the Charge On founding patrons BHP, Rio Tinto and Vale in 2021. It's one of several innovation initiatives that Thiess is investing in as part of our efforts to decarbonise operations and achieve net zero emissions by 2050.
The Challenge sought scalable, interoperable solutions to safely deliver electricity to 220 tonne trucks (without adding time to the haul cycle) to safely reducing diesel fuel consumption, significantly cut emissions from surface mine operations and unlock value in safety, productivity and operational improvements.
It received interest from over 350 companies across 19 industries, with more than 80 companies submitting expressions of interest (EOI). Up to 21 companies were then invited to present a detailed pitch of their solution.
Solutions from the following eight innovators have been selected for further investigation:
ABB
Ampcontrol and Tritium (Australia)
BlueVeinXL
DB Engineering & Consulting and Enchion Technologies
Hitachi Energy
Shell Consortium
Siemens
3ME Technology.
The winners will now work with interested mining companies, OEMs and investors to accelerate the development of their solutions to support the future roll-out of zero-emission fleets.
Want to know more?