Thiess supports Loud Shirt Day
Our Thiess team donned LOUD coloured shirts for Loud Shirt Day (22 October), supporting our community partners Hear and Say in their annual fundraiser.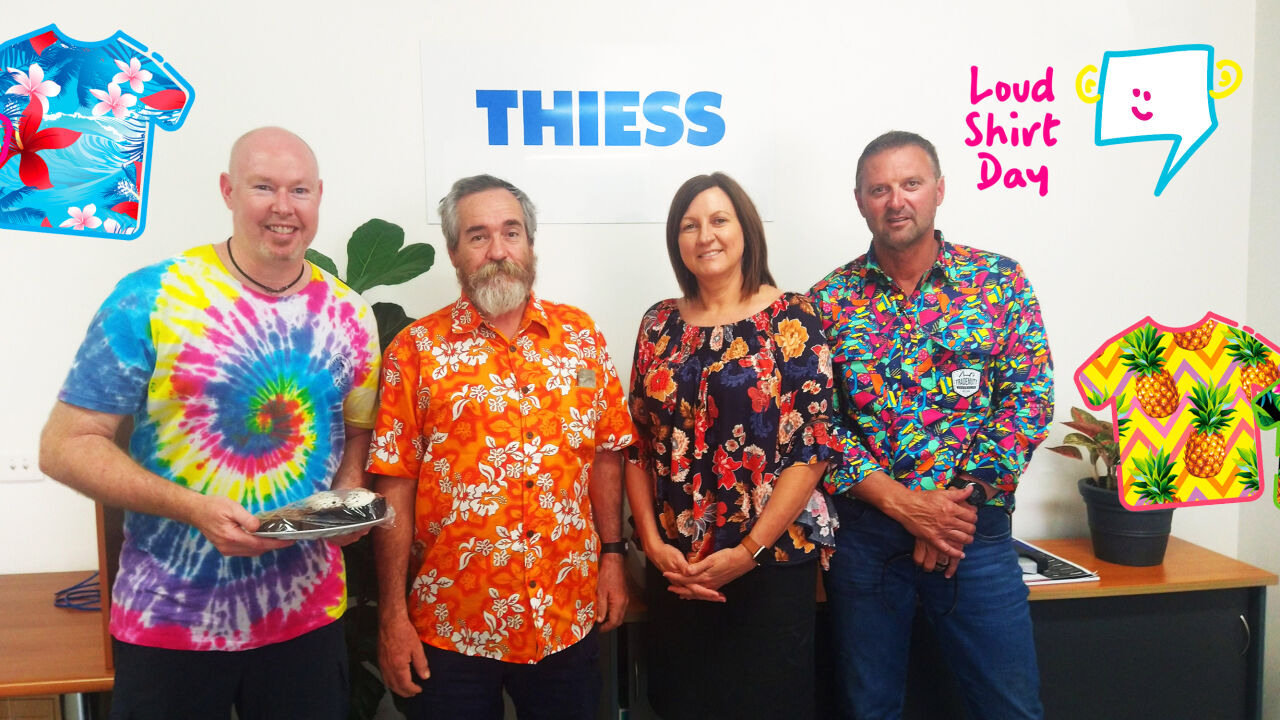 Over $150,000 was raised to support valuable intervention programs that ensure children who are deaf or have hearing loss receive the help they need.
Our ICT Engineer Matt Holmes and our team in Mackay enthusiastically got involved on the day with their wacky and wonderful LOUD shirts- check out some of the images below!
Thiess has supported Hear and Say for more than 20 years through CARE, our Thiess' social investment framework.
We are a founding regional partner of the Hear to Learn school screening program, designed to pick up hearing issues early in a child's life to removing barriers to education.
Find out more about the day - visit the website.