First Nations peoples
As a global services provider, we acknowledge and respect the history and contributions of First Nations peoples. Across our offices and sites, we recognise and value our responsibility to live and work on country and with communities, respectfully and with care.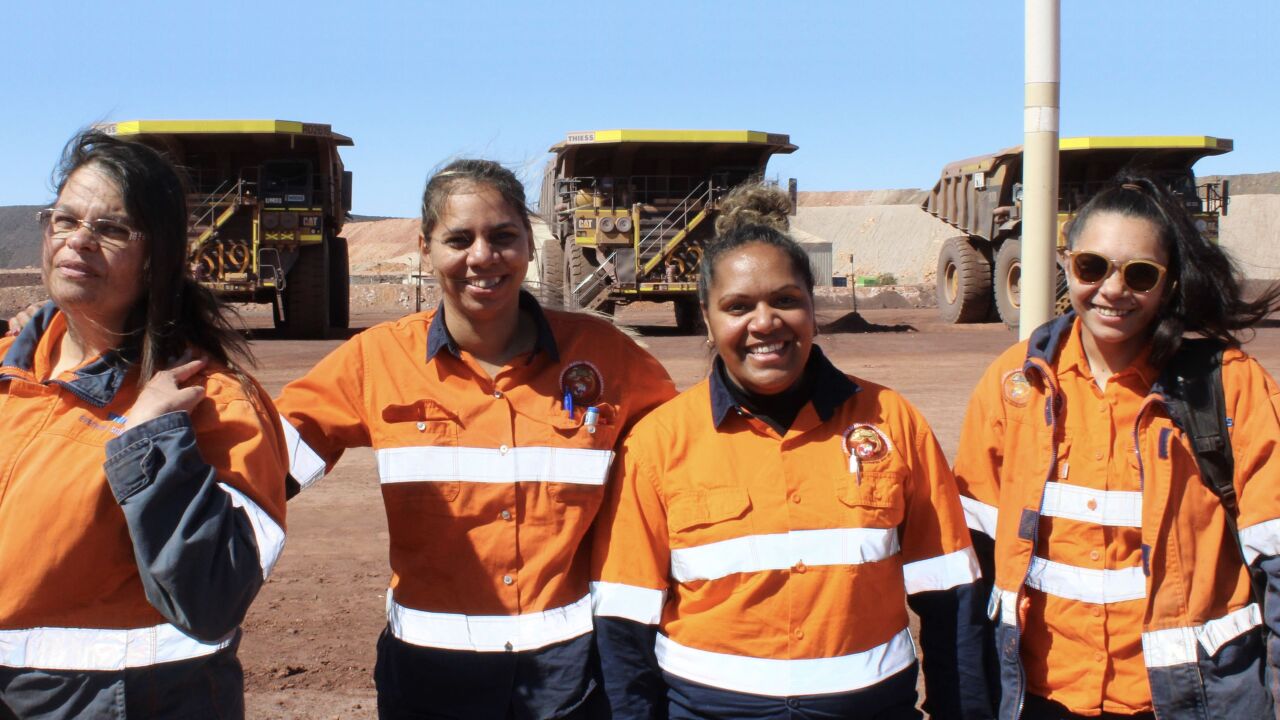 #Reconciliation in Australia
At Thiess, we take seriously our commitment to reconciliation, and the role we have to play in contributing to real and meaningful change for Australia. As a business, we can influence reconciliation through our people, supply chain, and communities. And as teammates, friends and neighbours, we each lead reconciliation through listening and learning; demonstrating care and respect; speaking up for culture and heritage and out against racism and discrimination.
Shaped by the successes and challenges from our journey so far, our Innovate Reconciliation Action Plan (RAP) 2022 - 2024 incorporates feedback and learning from our employees and function leads and includes critical guidance from external stakeholders, including Traditional Owners, Indigenous organisations and Reconciliation Australia.
This has informed our new RAP vision to enable reconciliation through our decisions and actions each and every day – as individuals, a business and community member, we aim to make a positive impact across all dimensions of reconciliation and guide our day-to-day actions.
Our RAP is backed by our commitment to action, responsibility and accountability. RAP targets and initiatives have been incorporated into our 2022 Australian business planning and key performance indicators.

In Australia, we're proud to launch our fourth consecutive Reconciliation Action Plan.  ​
01
Speaking out against racism and discrimination
02
Deepening the cultural experience and understanding of our people
03
Operating on Country with consent, care and respect
04
Working together with Aboriginal and Torres Strait Islander peoples in pursuit of their cultural, social and economic aspirations.
#Reconciliation Action Plan
As we continue our reconciliation journey, our new artwork tells the story and shares our reconciliation vision. It is a visual reminder and everyday call to action. It's our commitment to understanding the past, the rich and strong connection that Aboriginal and Torres Strait Islander peoples have to the land and the important role this plays in not only our business but in all our lives and decisions.
Thiess was honoured to work with Brisbane-based Indigenous creative agency Gilimbaa and Rachael Sarra (Goreng Goreng) to develop our new RAP artwork. As a contemporary Aboriginal artist from Goreng Goreng Country, Rachael Sarra uses art as a powerful tool in storytelling to educate and share Aboriginal culture and its evolution. Rachael's work often challenges and explores the themes of society's perception of what Aboriginal art and identity is.