Meet Nick Murphy, Project Manager in the USA
Nick Murphy recently stepped into the role of Project Manager at Thiess' hard rock mine project in the United States. Nick takes some time to share with us highlights from the decade he's worked for Thiess, and why he's excited for the future.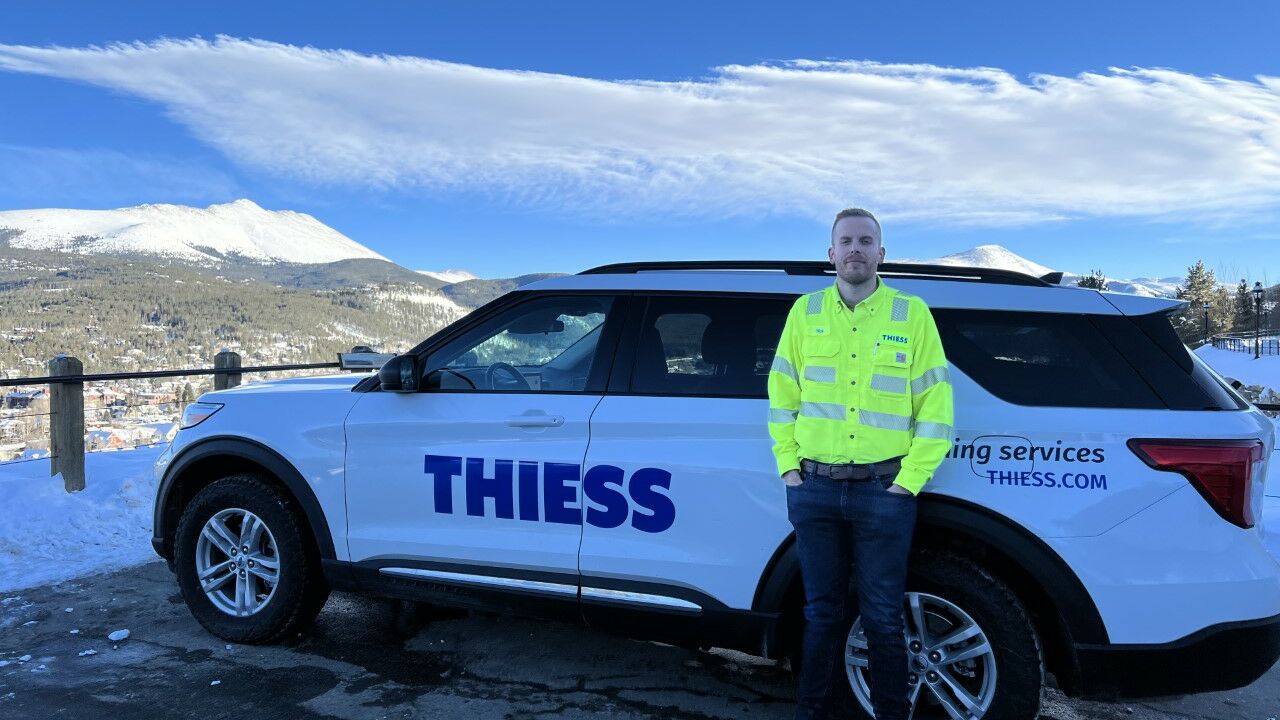 Can you share how your career started with Thiess and how it progressed? What was your first role, and what did you do?
I started with Thiess in 2011 as an undergraduate vacation student. After graduating, I initially worked for Thiess industrial projects and then moved to the mining team in 2012. I've worked on several different projects across Thiess and the CIMIC group within the Asset/Engineering space. Most notably, the Solomon Mine in Western Australia, the Westconnex Tunnell in Sydney, as a long-term planning lead in our corporate office and as Maintenance Manager in Canada.
What are you responsible for in your current role now?
As Project Manager, my focus is on safety, client management and the on-time execution of our mining services.
I am really working to embed the brand of Thiess and bring our knowledge of 85-plus years of operations in Australia to the North American market and to our client. There's a need to share our learnings, especially around what we do in Australia and how we can apply those concepts to this site. There is also a huge opportunity to help our people understand who Thiess is and what Thiess can be. I'm excited to bring everyone on that journey.
What's the biggest changes you've seen or been a part of in your time at Thiess?
One of the biggest changes I've been a part of is our expanding geographical reach. We've been active in Australia for nearly 90 years and in Indonesia for quite a while. Previously, we've operated in Africa and Canada, and now, we've entered the US. That growth has been a journey that I am fortunate to be on. I see the opportunity to really write the history of such a new venture in the US, which is exciting.
What is a highlight that stands out in your mind, and why?
For me, the highlight is certainly the people I've met along the way. There are a lot of new people, a lot of new faces, and there is so much enthusiasm in the US and at the project site. This team wants to do a great job, to teach what we know, and to ensure Thiess prospers.
A personal highlight is the opportunities I've been given. There are a lot of challenges, but being supported by my team and our leaders both here in the Americas and in Brisbane gives me the confidence I need each day to go out and execute our strategy.
What excites you about Thiess' future or the mining and metals industry in general?
The future is greener – it has to be – and we are positioning ourselves to be the enabler of that future through our focus on precious metals and rehabilitation.
What's the best piece of advice you've been given and by whom?
"Do the hard things that no one else wants to do, and take every opportunity."
Tell us something interesting your co-workers don't know about you?
I was adopted.
What else do you want others to know?
The future is brighter than you could ever imagine. I want people to come along for the journey. If you invest in our business with your time and energy, the opportunities are endless. Our business has a lot of fantastic, diverse people that come together to form a unique culture and I'm grateful for the opportunity to share that and build on that here in North America.