Launching our NSW training Hub in the Hunter Valley
​​​​​​Nupa (try, learn, attempt) Minimbah (teaching place)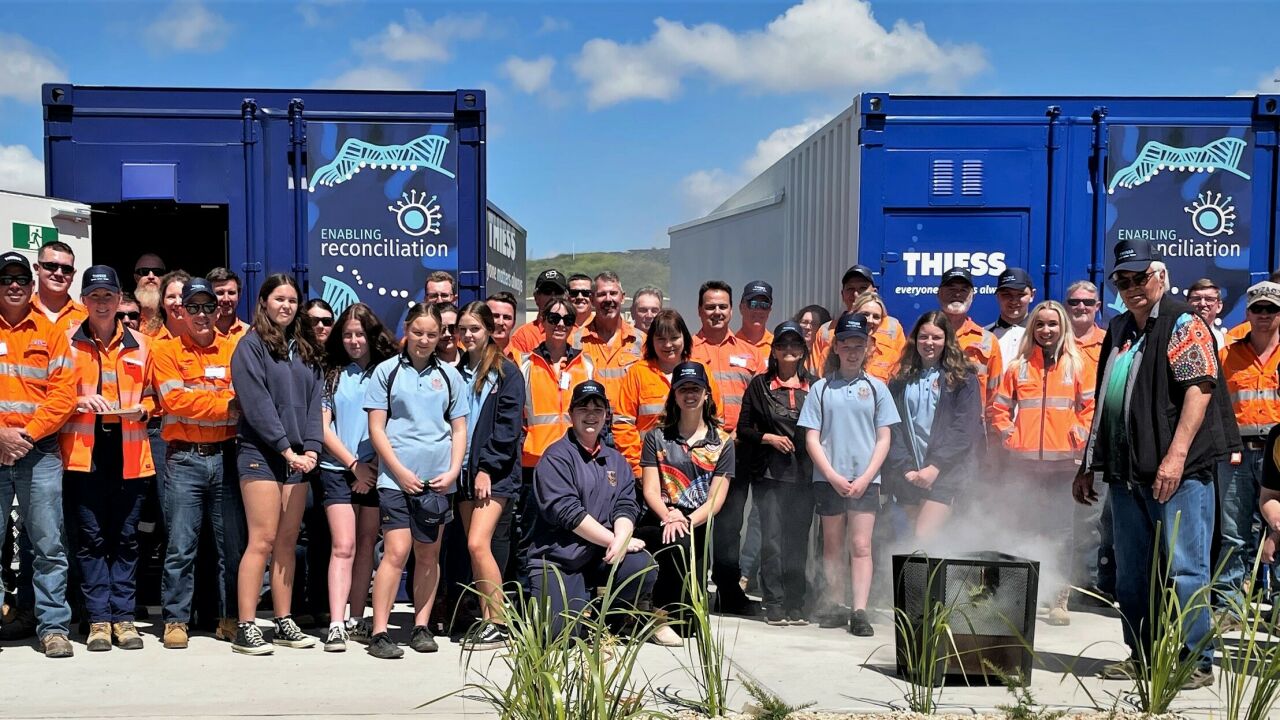 On November 9, Thiess officially opened their NSW Training Hub at Mt Arthur South. The ceremony was a celebration of their commitment to diversity and inclusion.
The new training hub has been established to better enable the Thiess New to Industry Program, which aims to develop new workers from within the local community. It also has the additional goal of encouraging more Aboriginal, Torres Strait Islander, and women into the mining industry.
To mark the opening, a Smoking Ceremony was conducted. It was a fitting tribute to mark the opening of a training hub that aims to create greater diversity and inclusion in the mining industry.
The participants of Thiess's New to Industry Program come from a diverse range of backgrounds, ages, and life experiences, and over 12 months they learn and develop the skills of a production operator. They are given theoretical, practical and hands on experience under the guidance of mentors and trainers which enables them to commence successful careers in the industry, though many of the participants continue on in roles with Thiess at the end of the program.
This year alone saw a total of 70 participants in the program, which included 40 indigenous participants and 30 women. From November, with the opening of the Training Hub, they have increased their capability to cater for 16 new participants every month.
The training facility is top of the line, with fully immersive simulators that can be interchanged to teach the trainees on a range of equipment. They've even built a sandpit with model machinery that helps the trainees understand and learn how machines operate around the mine. However, the hub is more than a functional space. Traditional indigenous artworks from the Polly Farmer Foundation are beautifully displayed throughout and an inviting outdoor area with a yarning circle provides an inclusive space for trainees, and others to sit and talk.
It's hard to believe that only four months ago, the site was an empty gravel space. Scott McGeachie, Thiess Project Manager for Mt Arthur South, and David Owen Thiess General Manager for NSW thanked everyone who had collaborated and worked hard to see the project come to fruition and in doing so cement their commitment to the region and the future.
"Our goal is to attract and retain as many people from within our community as we can, and to especially look at encouraging more women and indigenous people into our organisation," said Scott.
"The training hub is the centre-piece of our approach. Where people can come together and learn and grow and be a part of the mining industry."